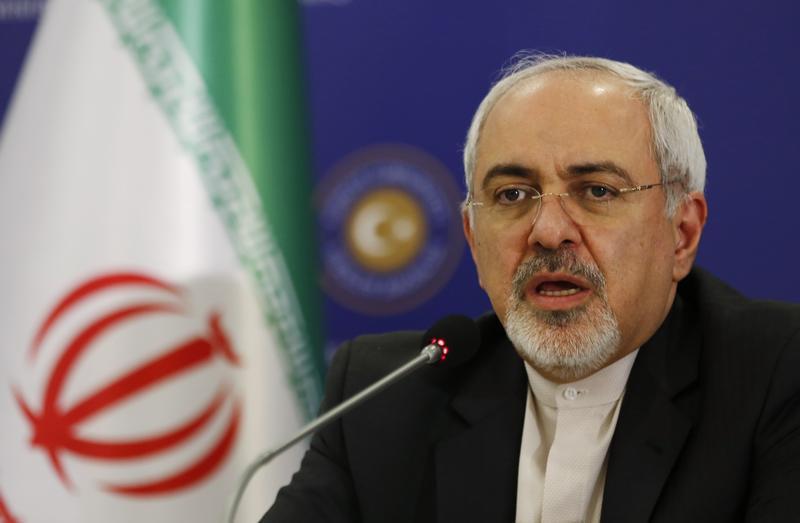 ---
ROME: Iran on Thursday brushed off suggestions it should curb its reach in the Middle East and denied accusations of meddling, saying it was "going nowhere".

Iran and Saudi Arabia are engaged in a regional battle for dominance being fought by proxies in Syria, Iraq, Yemen, Lebanon and other countries -- a tussle which has drawn in the West.

"The aim of the US administration is to get Iran out of Syria," Iranian foreign minister Mohammad Javad Zarif said during the third edition of the Rome Med conference in the Italian capital.

"The US and Russia cannot decide for Iran. We are there at the request of the Syrian government. "It's our region, it's the Persian Gulf not the Gulf of Mexico. We are going nowhere," he added.

Autocracies breed terrorism in Middle East: Qatari foreign minister

Zarif accused other countries of "making mistakes, then blaming Iran", adding that Tehran for its part "does not try to exclude regional actors... because all the regional countries need to work together".

Tensions have risen sharply in particular between Iran and the US, with President Donald Trump voicing unconditional support for US ally Saudi Arabia over longstanding foe Iran.

Trump has also angered Tehran by calling a landmark nuclear deal reached with Iran in 2015 into question.

"The (nuclear) deal is a balance: it's not what we want, it's not what the US wants or what Europe wants. Its what we could achieve. That's the beauty of it," Zarif said.

"There are others who think they can come in and negotiate something far better. I can assure you it's the best deal we could have reached or will be able to reach," he added.

"We're talking about open arm-twisting by the US. "The nuclear deal was focused on a specific deal. Now people are telling us that in order to have the benefits of the deal we have to make concessions on other questions.

"It sends a signal to others that this deal-making is not reliable," he warned. As reports emerged that Trump was primed to get rid of his Secretary of State Rex Tillerson in part because he has defended the Iran nuclear deal, Zarif said the US administration was "impulsive, not grounded in reality".

"We have problems with policies coming from Washington and I believe they are extremely dangerous," he added.
COMMENTS
Comments are moderated and generally will be posted if they are on-topic and not abusive.
For more information, please see our Comments FAQ