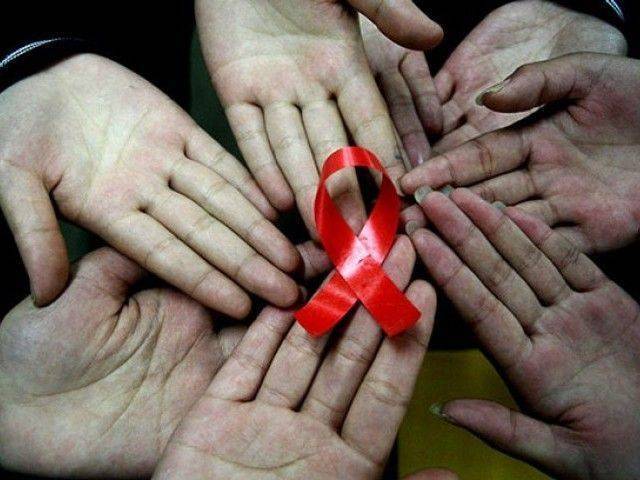 ---
ISLAMABAD: On the eve of World AIDS Day, health officials say more efforts need to be made to increase coverage and access to human immunodeficiency virus (HIV) information, prevention, testing and treatment services, stigma and discrimination against the disease to prevent new infections and improve the quality of life of those living with HIV.

In Pakistan, an estimated 133,529 people are living with HIV, as compared to less than 110,000 in 2016. Although the epidemic is concentrated in specific groups known as 'Key Populations', isolated outbreaks in different parts of the country such as in Gujrat, Larkana and Chiniot, as well as evidence from the recent survey, suggest a spill-over into the general population through bridging populations.

A recent survey, the Integrated Biological and Behavioral Surveillance in Pakistan 2016-17 (IBBS-2016) by the government, reported an increase in HIV prevalence in all key populations: people who inject drugs (PWID) from 37.8 per cent to 38.4 per cent, male sex workers (MSW) from 3.1 per cent to 5.2 per cent, female sex workers (FSW) from 0.8 per cent to 2.2 per cent and in transgender sex workers (TG-SW) from 7.2 per cent to 7.5 per cent.

The National AIDS Control Programme (NACP) is spearheading the HIV response in the country with 26 HIV treatment centres and 21 Community Home-based Care Sites.

These centres provide free HIV treatment, testing, counselling as well as social support to people living with HIV. In 2016, 8,888 people living with HIV availed these services and the number has since risen to around 11,080 in September 2017.

With a modified community-based prevention and testing approach, and adaption of WHO guidelines of "Treatment for All" NACP expects the number to rise.

"The wide gap between people living with HIV and those accessing HIV treatment, preventive and support services call for increased resource mobilization, promotion of HIV literacy and addressing the myths associated with HIV, fighting stigma and discrimination associated with HIV and encouraging PLHIV empowerment," said NACP National Programme Manager Dr Baseer Achakzai.

The study highlighted that individuals who are exposed to or are at risk of acquiring HIV may not opt for testing out of fear for maltreatment at the testing site or anticipating maltreatment in subsequent acquisition of health services.

WHO Pakistan representative Dr Assai Ardakani said that today we are better equipped than ever for moving forward with HIV treatment.

"All we need to do is to put these interventions and tools within the reach of people who need them," Dr Ardakani said.

Between 2012 and 2016, he said that the number of PLHIV receiving antiretroviral treatment had more than doubled.

Published in The Express Tribune, November 30th, 2017.