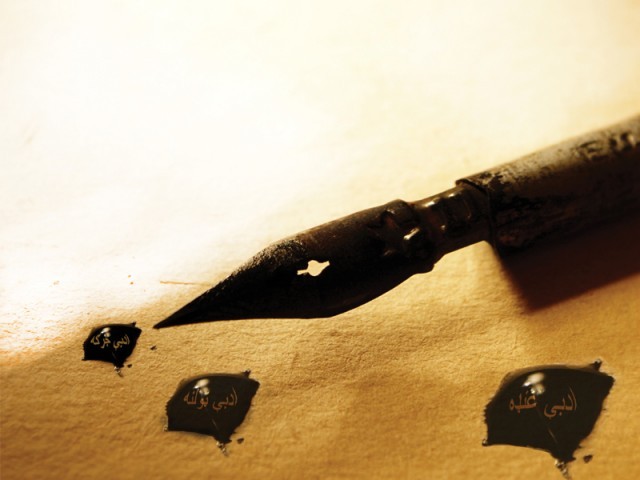 ---
The biannual publication, Pakistani Literature, remains committed to identifying, highlighting and showcasing local creative writing at its best.

As always some of the most representative contemporary literature short stories, poetry, criticism and nonfiction – from various Pakistani languages are specially translated for this issue besides original writings in English.

These views were expressed by Pakistan Academy of Letters Chairman Dr Qasim Bhugio in a briefing of the latest issue No19, volumes one and two of biannual Pakistani Literature.

He said that this issue is in memoriam Mushir Anwar who edited some of the finest issues (1991-2015) of this journal. He said that Pakistani Literature has secured a significant space in the world literature.

He said creative writing from Urdu, Sindhi, Punjabi, Saraiki, Pashto, Balochi and Brahvi are specially translated for this issue besides original writings in English.

"There are a couple of new things that we have attempted to do in this issue," he said.

Firstly, readers will find quite a few new voices in the middle of the established writers. It is important that our bright, intelligent and insightful younger and lesser known writers are recognised and given space in serious journals and magazines like this. Therefore, in the midst of well-known poets like Mazhar Tirmazi of Punjabi and Akash Ansari of Sindhi, readers will also find the poems of Naseer Sarmad who writes in Saraiki and Aliya Mirza who writes in both Urdu and Punjabi. Secondly, we have also included a new generation of writers who have chosen English to be their language of creative expression. It is important to acknowledge the fact that new English writing from Pakistan is making waves in literary circles around the world and it is important to recognise and encourage our emerging writers. In the same vein, we also remember our pioneers of Pakistani poetry in English, Taufiq Rafat and Maki Kureshi, with two reflective pieces critically appreciating their work.

He said that what remains above any other consideration is our commitment to cherishing and celebrating our land and its people and promoting the historical narratives of freedom and spirituality embedded in our culture and civilization. Therefore, this issue carries an insightful article on Sachal Sarmast and the absorbing translations of Khushal Khan Khattak.

He said that eminent poet and writer Harris Khalique as the journal's editor for the current issue. Mr Harris Khalique was ably assisted by one of our emerging poets and a respected journalist Waqas Naeem in the process of selecting materials and editing them for publication. Dr Rashid Hameed is Managing Editor while Fiza Gul is Coordinating Editor. The title of journal is designed by the renowned artist Ahmed Habib.

He said that this combined effort of writers and translators would provide readers many hours of pleasurable exploration into the creative realm of Pakistani writers.

The translations work of different writers includes: Umar Kamal Khan, Aliya Mirza, Akhtar Raza Saleemi, Danial Tareer , Dawood Rizwan , Envar Fitrat , Javed Anwer, Saeed Ahmed, Kishwar Naheed, Mazhar Tirmizi, Irfan Malik, Ali Arshad Mir, Mahmood Awan, Ismat Jabeen, Akash Ansari, Qazi Manzar Hayat, Shaikh Ayaz, Ustad Bukhari, Waseem Soomro, Saeed Memon, Imdad Hussaini, Adal Soomro, Zahida Abro, Sultana Vaqasi, Madad Ali Sindhi, Khushal Khan Khattak, Atta Shad, Akbar Barakzai, Allah Baksh Buzdar, Munir Momin, Naseer Sarmad, Abid Ameeq, Khurram Khan Bahawalpuri, Ghulam Muhammad Qasir, Muhammad Ilyas, Irfan Ahmed Urfi, Shoaib Khaliq, Hameed Sindhi, Mohammad Ali Pathan, Munir Badeeni, Naguman, A R Dad and Sultan Ahmed Shahwani.

Original English writings by Mehak Arshad, Irfan Aslam, Hasnain Iqbal, Momina Masood, Shaheer Naeem, Jarri Haider, Risham Amjad,  Baela Minhas, Asmara Ahmed Malik, Zainab Iqbal, Azka Khan, Sadia Pirzada, Sadaf Rehman, Sameera Rasheed, Razi Haider, Nishat Wasim, Farhat Jamaluddin, Harris Khalique, Umamah Wajid, Mehreen Sohail, Jazebul Haq, Taha Kehar, Rabia Tufail, Rabia Ahmed, Rida Khan, Aneela Z Babar, Yasir Khan, Zainab Ahsan Malik, Sarah Khan, Fatima Majoka, Aaina Batool, Muhammad Omar Iftikhar, Nabeela Altaf and Sohail Rauf.

Published in The Express Tribune, November 30th, 2017.