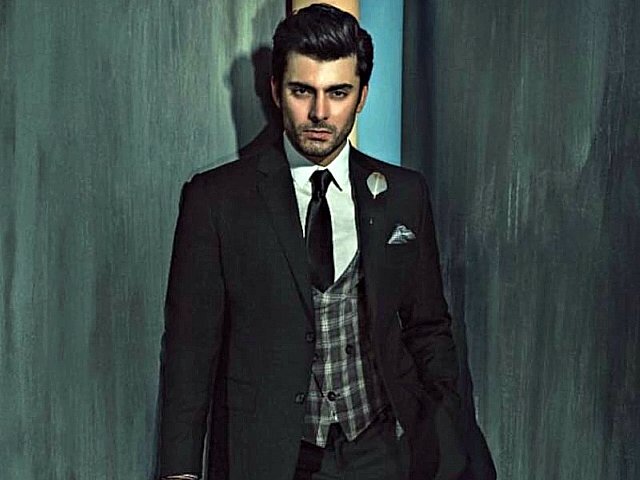 ---
Fawad Khan no longer needs an introduction. He commenced his career in the world of entertainment almost two decades ago as the front vocalist of the punk-rock band Entity Paradigm (EP) - and the rest as they say, is history.




The star made his acting debut with the critically-acclaimed Khuda Ke Liye but it was his unforgettable role in the drama serial Humsafar that earned him a massive fan following, not just in Pakistan but across the border too.

Fawad Khan nominated for 100 most handsome faces in the world

He made more than just waves with his Bollywood debut in Khoobsurat opposite Sonam Kapoor and even landed a spot within The 100 Most Handsome Faces of 2017 - amongst the likes of George Clooney and Enrique Iglesias.




Today, as he celebrates his 36th birthday, let's reminisce over all that we've seen of him, through which we've come to truly admire him.

Let's start with how Fawad managed to pull on everyone's heart strings with this scene:



Now, who wouldn't want a guy to be so appreciative of one's beauty?

He made us love him more with Zindagi Gulzar Hai..



Only Fawad can make a cold-hearted girl want to marry her 'worst enemy.'

Moving onto his Bollywood debut, the actor plays a prince. Yes, that's right! He won many hearts with his immaculate acting skills, not just in Pakistan - all over the world.

Fawad Khan makes his way to Hollywood

Then came Kapoor & Sons where Fawad played a bold role, once again proving his mettle.


In an interview with India.com, Fawad revealed all - from his film trivia, family, food and more. Here are five lesser known facts about the handsome hunk...

1. Favourite food

"Weird food choices" is what his friends and family believe Fawad to have. He admits to being a big fan of karelay. He included the vegetable in his diet as he's diabetic. However, he claims to have "fallen in love with it" with time.




2. Sentimental

This may come as a surprise to many but the singer-cum-actor is massively in touch with his sentiments. "I am also very emotional, cry easily and I think a hundred times before saying something to someone that has the potential of even remotely hurting their feelings. That's why perhaps I stay away from judging people or having an opinion on them," Fawad shared.




3. Prim and proper

Fawad is very particular about his apparel. Not even a single crease should show on a shirt; his trousers should fit flawlessly and the shoes? Polished of course.

Fawad Khan gets emotional about his return to music

"Nice shoes is a must for every man. What you wear on your feet has to be clean and go with your attire. Shoes cannot be worn out or dirty," Fawad revealed further, adding that he has a collection of shoes to go with every occasion.




4. To beard or not to beard?

When asked whether he prefers to be clean shaven or have a bit of stubble, Fawad said, "An untamed growth of facial hair is what I prefer." But while he likes it that way, his wife and son don't!
"My wife and son keep complaining. They prefer a clean shaved look," he confessed.




"They say they can't make out my expressions or emotions due to all the facial hair and therefore continuously ask me to shave," he added.

5. Hopeless romantic

He's known as the ultimate romantic on our TV screens but it seems like he's not too different in real life.

Fawad met his wife Sadaf in 1998 when he was only 16! He admits that he knew there and then she was the girl he was going to marry.

They went on to become friends first and seven years later, the two tied the knot in 2005. Not only is Fawad madly in love with Sadaf, he claims to "fall in love with her everyday."




When asked to elaborate, the actor blushed and said, "She is my calm. The way she handles even the trickiest or most testing of situations is amazing."

He continued, Sadaf has a selfless kind of love for everyone around her and that makes her the most beautiful person ever. She has so much love and affection to give; it just lifts me up."

"What amuses me about her is that she always smells so good. She has this fragrance that is just so her that you know she is around... and that's what keeps me going," Fawad concluded.




We don't know about you, but our admiration for the star has grown immensely. Happy Birthday Fawad!



Have something to add to the story? Share it in the comments below.
COMMENTS (5)
Comments are moderated and generally will be posted if they are on-topic and not abusive.
For more information, please see our Comments FAQ