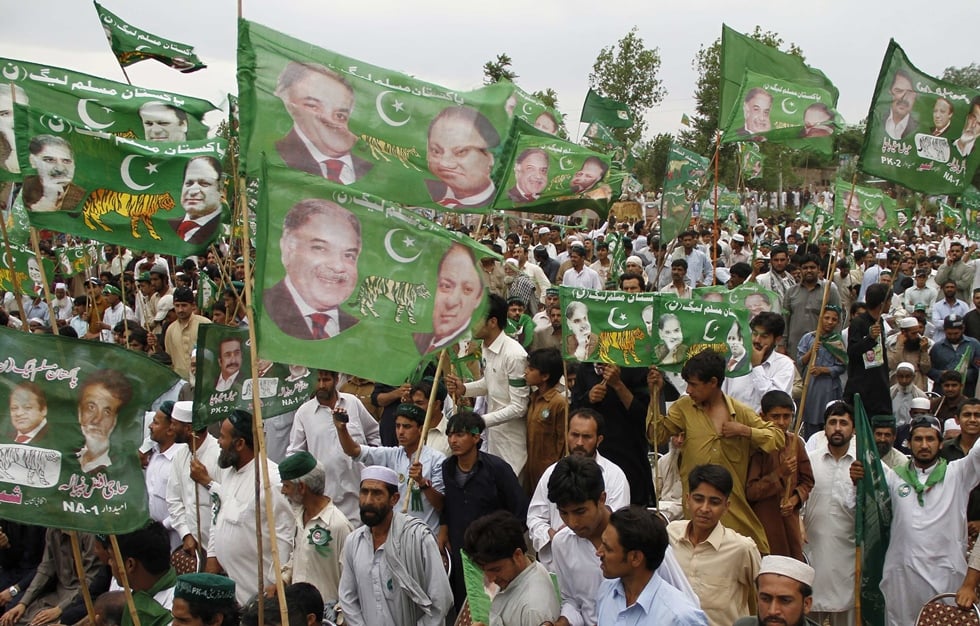 ---
LAHORE: Several MNAs and MPAs belonging to the ruling Pakistan Muslim League-Nawaz (PML-N) have submitted their resignations to Pir Hameeduddin Sialvi to pledge their allegiance to the Tehreek-e-Labbaik Pakistan (TLP).

Sialvi – the sajjadah nashin, or descendant, at the Astana-e-Aalia Sial Sharif – will now decide whether the lawmakers hailing from Vehari, Sargodha, Jhang and Khushab, should resign or not, Daily Express reported. The religious leader, accompanied by the MNAs and MPAs, made the announcement at a press conference at the Astana-e-Aliya Sial Sharif on Sunday.

MNA Tahir Iqbal Chaudhry quits PML-N

The lawmakers present there included MNA Chaudhry Hamid Hameed from NA-66 Sargodha, MNA Sheikh Mohammad Akram from NA-89 Jhang, MNA Mehar Ghulam Mohammad Lali from NA-87 Jhang, MNA Dr Zulfikar Ali Bhatti from NA-67 Sargodha, MNA Bibi Bharwana from NA-87 Jhang, MPA Maulana Rehmat Ullah from PP-74 Jhang, MPA Malik Waris Kalo from PP-42 Khushab, MPA Mohammad Khan Baloch from PP-81-Jhang, MPA Nizamuddin Sialvi from PP-37 Sargodha, MPA Abdul Razzaq Dhillon from PP-33 Sarghoda and MPA Rana Munawwar Ghous from PP-36 Sarghoda.

However, MNAs Chaudhry Hamid Hameed and Dr Zulfikar Ali Bhatti later claimed that they had only visited Pir Hameeduddin Sialvi to ask him to convince MPA Nizamuddin Sialvi to withdraw his resignation.

Pir Muhammad Aminul Hasnat Shah, the Minister of State for Religious Affairs and Interfaith Harmony, refuted the reports of resignations.

On Sunday, PML-N MNA Tahir Iqbal Chaudhry and MPA Nizamuddin Sialvi announced that they were stepping down in solidarity with the Tehreek-e-Labbaik.

Makhdoom Arshad Qamar Garwah, the PML-N Mashaikh Wing president, also announced that he was parting ways with the party.

Law Minister Zahid Hamid resigns as analysts predict defections in PML-N

On Monday, a three-week-long sit-in of the religious group at a busy traffic interchange of the federal capital finally ended after the government acquiesced to its demands.

Hundreds of Tehreek-e-Labbaik supporters had been camping at the Faizabad Interchange since November 6, calling for the resignation of Federal Law Minister Zahid Hamid who they blamed for a hastily-abandoned change in the oath of elected representatives.

"On the assurance of the chief of the army staff, we are calling off the sit-in," Tehreek-e-Labbaik leader Khadim Hussain Rizvi told a crowd of around 2,500 supporters after a deal between him and the government was reached.


COMMENTS (3)
Comments are moderated and generally will be posted if they are on-topic and not abusive.
For more information, please see our Comments FAQ