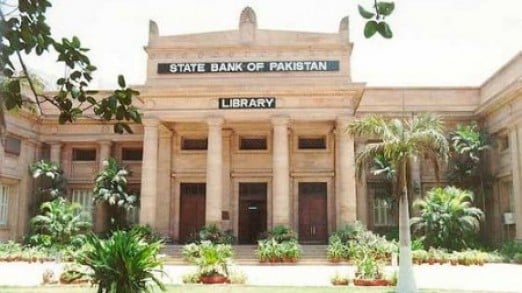 ---
KARACHI:
The State Bank of Pakistan (SBP) will announce its monetary policy for the next two months on Monday.
The bank is widely expected to keep the interest rates on hold because of resurgent inflation. The consumer prices had risen unexpectedly by over 13 per cent year-on-year in April, 2010, making a cut in rates less likely.
On the other hand, the stock market and financial institutions are hoping for a cut in rates as the market requires more liquidity.
The central bank has reviewed monetary policy every two months since September last year.