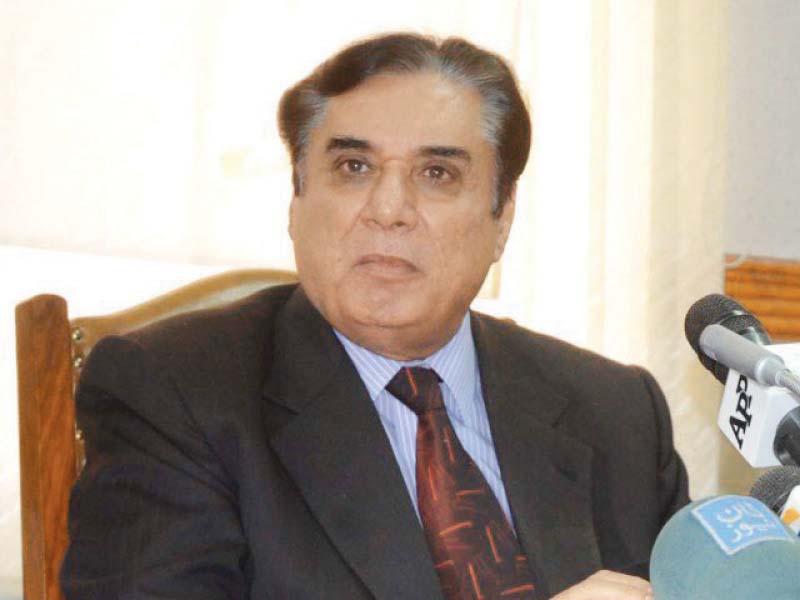 ---
ISLAMABAD: The apex anti-corruption watchdog has called on the top taxman of the country to further improve their collection system to avoid the massive tax evasion which takes place in the country every year.

National Accountability Bureau Chairman Justice (retd) Javed Iqbal, in a statement issued on Monday, emphasised that the Federal Bureau of Revenue (FBR) plug holes in its collection system. As an example, Justice Iqbal pointed out how mobile phone companies in the country do not pay Rs400 billion in annual taxes to the government, causing huge financial losses to the national exchequer.

A recent study of the World Bank has estimated that Pakistan suffers an annual tax loss of Rs3.2 trillion due to weak enforcement and low compliance by taxpayers.

At the end of the last fiscal year, the FBR had missed its tax collection target by over Rs250 billion, He said Pakistan is an ideal country for foreign investment, but at the same time, there is a need to take steps to improve tax collection system in the larger national interest.

The NAB chairman said directions have been issued to director generals of seven regional bureaus of the anti-corruption bureau to ensure that public complaints about corruption are being addressed and they are being informed about their complaints in a timely manner.

He further said that repeatedly summoning the innocent to NAB, even after their investigations or inquiries have been completed and harassing them will not be allowed.  He added those officials who indulged in such practices will be taken to task as per the law.

Published in The Express Tribune, November 28th, 2017.
COMMENTS
Comments are moderated and generally will be posted if they are on-topic and not abusive.
For more information, please see our Comments FAQ