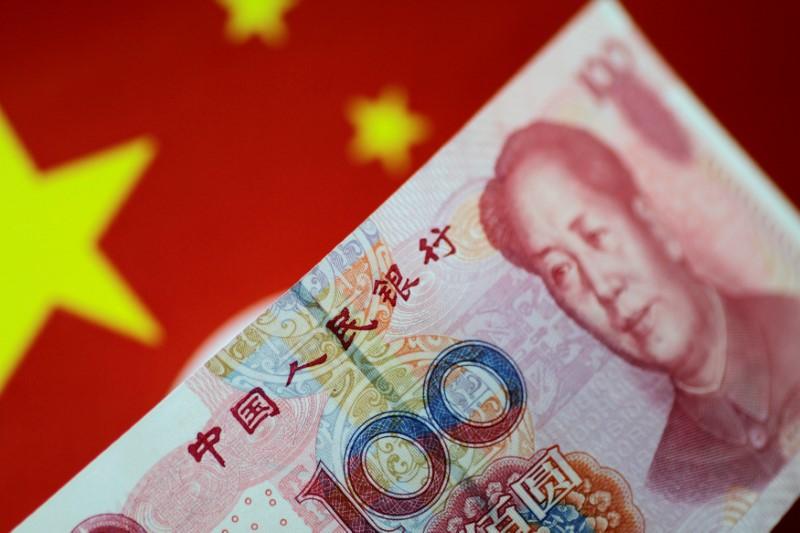 ---
ISLAMABAD: China is turning out to be a very demanding business partner for Pakistan. This is evident from the ever evolving nature of the China-Pakistan Economic Corridor (CPEC).

According to recent reports, China now wants Pakistan to allow the usage of Renminbi (RMB) – the official name of its currency – in the Gwadar Free Zone in order to avoid exchange rate risks associated with the US dollar and the Pakistani rupee.

This reasoning seems a little out of place given the stability of the rupee exchange rate vis-à-vis dollar in recent years.

The matter seems settled for now as Pakistan has turned down the Chinese demand during the senior officials' meeting that was conducted last Monday. The government of Pakistan has argued that such a move will impede its economic sovereignty.

Pakistan rejects use of Chinese currency

However, we can expect that China may repackage its currency demand in the future. Rather than highlighting the USD-PKR exchange rate risks, it may propose this as a way to promote investment and commerce between the two countries.

Reasons behind the Chinese demand

It is no secret that China wishes to internationalise RMB by promoting it for trade settlement, foreign direct investment (FDI) and most importantly, as an international reserve currency. Currently, the US dollar is carrying out all of these functions. A currency that performs these functions must belong to a country with strong economic fundamentals and a stable government. Given the spectacular surge of the Chinese economy, RMB can easily lay claim to a dominant position in the international financial system.

China, however, isn't taking the fastest route to achieve this objective. It has always been wary of negative ramifications associated with full integration of its financial system with the rest of the world. For a better part of its history, China has maintained strict capital controls. As it slowly internationalises its currency, China has still kept its capital account under controls. Efforts to promote RMB are mainly concentrated outside China which includes creation of RMB-denominated bonds called Dim Sum bonds and currency swaps with different countries.

However, RMB still isn't fully convertible inside China. But it is fully convertible in the international foreign exchange market. As a result, RMB trades in two markets. One is the offshore RMB market where the People's Bank of China (PBC) has no control and the other is the onshore market within China, which is regulated by the PBC. Hence, RMB has two types of exchange rates. While offshore rate moves freely, the onshore rate floats within a narrow band allowed by the PBC.

China builds world's fastest amphibious assault vehicle

As per the original Long-term plan (LTP) under CPEC framework, Pakistan has committed to only "explore the RMB offshore business in Gwadar Free Zone". China's currency demand is also part of its plan to internationalise RMB. It also seems that China wants to do with Gwadar Free Zone what it is doing in its own Shanghai Free Trade Zone.

Back in 2013, the Chinese government announced market-oriented currency reforms, which included wider convertibility of its currency for investors inside Shanghai Free Trade Zone. The arrangement was more like a pilot project to evaluate the impact of foreign exchange liberalisation on capital account before initiating country-wide currency reforms.

If RMB becomes operational in Gwadar Free Zone, China has two major advantages. First, it will be able to monitor the impact of RMB on Gwadar Free Zone and draw lessons for its currency reforms within China. Second, it can promote RMB internationally without any effect on its capital account whatsoever.

Chinese demand and Pakistan's forex market

Pakistan's current financial arrangement with China is governed by Currency Swap Agreement. Under this agreement, the State Bank of Pakistan can purchase Chinese currency with PKR. Similarly, PBC can also purchase PKR against its currency. On the specified date, SBP re-purchases PKR with the same Chinese currency on a pre-determined exchange rate. This facility can only be utilised for bilateral trade that is denominated in local currencies or financing of foreign direct investment.

The ongoing agreement is about to expire next month and both countries have agreed to extend it. The swap limit will be increased to $500 million.

China offers to help Bangladesh and Myanmar defuse Rohingya crisis

If RMB is allowed in Gwadar Free Zone, it effectively turns the free zone into an offshore market of the currency. We can expect that RMB may appreciate against PKR in the open-market and the gap between open-market and interbank exchange rate of RMB vis-à-vis PKR may widen. Exchange rate of RMB with dollar is usually high in the offshore RMB market of Hong Kong as compare to that in mainland China.

Pakistani exporters can accept payments in RMB from Chinese importers and then exchange the cash into PKR at a high open-market rate, which will increase their returns in PKR terms. This means that speculation between the two currencies will increase. Additionally, having multiple layers of exchange rates along with a currency swap agreement can prove to be quite disruptive for private businesses.

The writer is a researcher and works in the development sector of Gilgit

Published in The Express Tribune, November 27th, 2017.

Like Business on Facebook, follow @TribuneBiz on Twitter to stay informed and join in the conversation.


COMMENTS
Comments are moderated and generally will be posted if they are on-topic and not abusive.
For more information, please see our Comments FAQ