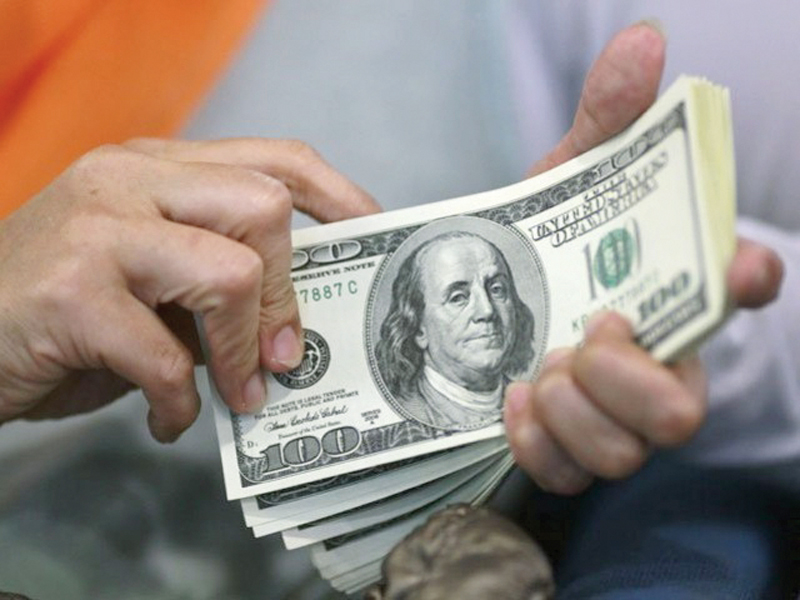 ---
ISLAMABAD: For the first time in seven decades, home remittances, one of the vital sources of foreign exchange earnings, have started to decline, like exports and Foreign Direct Investment (FDI).

With no one in the ministry of finance or the central bank to take notice, this is a very unfortunate development.

The dip is being experienced due to an overvalued Pakistani Rupee that warrants, some officials believe, early readjustment. The current fixed exchange rate regime is said to be synonymous with former finance minister Ishaq Dar who always opposed any devaluation, which is passionately being pleaded by exporters and most independent economists.

Documentary to raise awareness of illegal remittance channels

These home remittances sent by overseas Pakistanis which remained consistent over the last one decade eventually witnessed a drop of $614 million or 3%, reaching $19.303 billion by June 30 this year compared to $19.917 billion in 2015-16.

The target set for home remittances in 2016-17 was $20 billion which could not be met due to several reasons including the happy-go-lucky role of Minister for Overseas Pakistanis Pir Sadruddin Rashidi, who allegedly spends most of his time in Karachi instead of sitting in the capital.

Generally, officials of the ministry of finance and the State Bank of Pakistan (SBP) do concede that expatriates prefer to send their remittances through informal banking channels called the infamous Hundi and Hawala and that the trend needs to change.

For that to happen, the central bank is expected to launch in a week's time a "mobile wallet account" to help quicken transfer of funds from abroad to Pakistan.

The objective of the new scheme is to encourage overseas Pakistanis to transfer their funds through formal banking channels which they unfortunately find not very lucrative compared to hundi and hawala that offer instant transfer with a better exchange rate.

Decline in home remittances is no doubt a dangerous phenomenon especially when other balance of payments components including exports and FDI are also showing waning tendencies.

The deterioration becomes more serious considering the widening current account deficit now standing at over $12 billion and falling foreign exchange reserves, bringing new pressure on the exchange rate.

Since the government has consumed over $4 billion in the last few months, the central bank's foreign exchange reserves have gone down to $13.8 billion on 3rd of this month.

Net international fluid liquidity (total reserves) today stand at $19.9 billion which include $13.8 billion of the SBP and $6.1 billion that are being maintained by commercial banks. The officials of the central bank are refusing to accept that they borrowed $3 billion from the commercial banks and are showing them in their reserves. "In fact it was a one-month swap with the banks that had duly been completed and the money returned to them," an official concerned said.

Nonetheless, there is no dispute that Pakistan is fast running short of reserves which are hardly sufficient for three months of imports and that the government will have to earnestly concentrate on increasing exports, FDI and home remittances. Since exports could not be increased, the importance of home remittances is gripping both official and unofficial quarters.

Boosting manpower export

The fact of the matter is that the PML-N government failed to adopt what is normally termed "any marketing strategy" to boost manpower exports with a view to enhance declining home remittances. On the other hand, India is on a rampant path to take over Pakistani manpower market in the Middle East for which Prime Minister Modi visited United Arab Emirates (UAE), Saudi Arabia and Qatar last year and successfully achieved new workforce supply orders, no doubt, at the cost of Pakistan.

Pakistan, UK firms join hands to offer digital remittance services

Nawaz Sharif twice visited Kuwait and Qatar but did not reportedly raise the issue of increasing Pakistani manpower. Kuwait has imported only 1,000 Pakistani workers in the last 17 years while Qatar accommodated 10,000 Pakistani labourers which speaks volumes about the declining manpower export. This year Saudi Arabia, UAE and Qatar received 450,000, 275,000, and 10,000 Pakistani workers, respectively, which is considered too low and needs to be increased, provided the minister for overseas takes any interest to convene meetings.

India is said to have made inroads in Gulf Cooperation Countries (GCC) which had traditionally been Pakistani manpower market. Unfortunately, no attempt was made by the current government to raise the issue of Pakistani manpower with GCC and other Middle Eastern countries.

Last time, Senator Enver Baig of the ruling party made some serious efforts when he was chairman of the Benazir Income Support programme (BISP) by writing three letters to the former prime minister and 12 letters to Finance Minister Ishaq Dar and invited their attention towards the issue. He is believed to have convinced Chief Minister Punjab Shehbaz Sharif who then sent an official summary to the Prime Minister's Secretariat which was shot down and since then, nothing has happened.

The senator had assured the government to have its annual $20 billion home remittances doubled in a single year that will  not only get the country rid of any IMF assistance but would also help reduce significantly foreign loans now reached over $80 billion. He wants Prime Minister Shahid Khaqan Abbasi to undertake a special visit to the GCC region aimed at promoting Pakistan manpower.

Since the finance minister is out of sight, there is no one on the top to take cognizance of the diminishing reserves.

Total private investment during July-October was up by 78% which is $886.4 million compared to $499.1 million of corresponding period last year  while numbers of FDI have also seen some good improvement, an increase of 74% that is $939.7 million compared to $538.7 million of the same period last year. Although most of the FDI was a portfolio investment made in the stock market, it was still considered satisfying. The question, however, is: will the upwards trend in FDI continue during the remaining period of 2017-18?

Exporters could not get the much-trumpeted Rs180 billion as was announced by the ousted prime minister. Some funding was released but the major amount is yet to be disbursed to help increase exports through diversification and value addition, in addition to providing some other reliefs like uninterrupted supply of power and gas and downward revision of tariffs for some other products.

Going forward, the PML-N government must help increase home remittances on priority by also directing Pakistani ambassadors to play their due role. But most importantly, will the prime minister ask his minister concerned to sit in Islamabad and hold regular meetings to increase Pakistani manpower?

The writer is the recipient of four national APNS awards and four international best journalistic awards. He can be reached at [email protected]



Published in The Express Tribune, November 27th, 2017.

Like Business on Facebook, follow @TribuneBiz on Twitter to stay informed and join in the conversation.