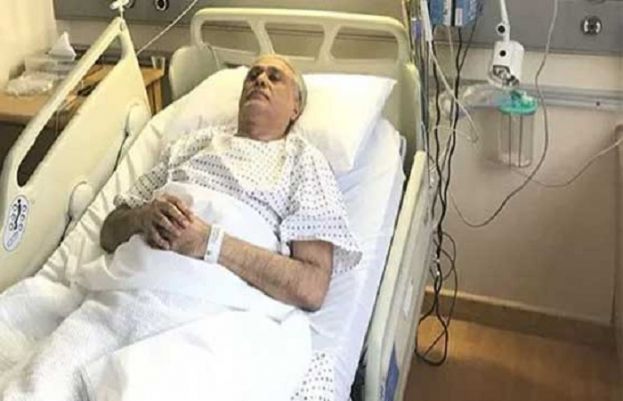 ---
ISLAMABAD: Prime Minister Shahid Khaqan Abbasi on Wednesday approved 'medical leave' of Finance Minister Ishaq Dar, which may eventually bring an end to his almost four and a half year stint as the financial wizard of the country.

PM Abbasi also withdrew all the cabinet portfolios from Dar. The premier immediately assumed the responsibilities of the Minister for Finance, Revenue and Economic Affairs. There is a possibility that the PM will soon announce a formal arrangement to run the economic affairs of the country, as the $304 billion economy faces serious challenges including constant pressure on its external front.

However, Dar cannot enjoy leave for an unspecified period, as the government rules allow a maximum leave of up to three months, according to senior government officials. They said if Dar did not assume his responsibilities by February 21 next year, he will cease to be the federal minister.

Accountability court declares Ishaq Dar an absconder

In case he returns to Pakistan from the United Kingdom before February 21 and wins a cabinet portfolio, he will not have to take fresh oath of the office. However, this option will diminish the possibility of appointing an Economic Advisory Council of eminent persons.

"The PM has been pleased to allow leave of absence to Ishaq Dar with immediate effect in terms of sub section (1) of section 17 of the Federal Ministers and Ministers of State, (Salaries, Allowances and Privileges) Act of 1975,"read a notification issued by the Cabinet Division on Wednesday.

According to another notification, the PM withdrew the portfolios of Finance, Revenue and Economic Affairs from Ishaq Dar. In his note for the PM, Dar narrated, his 'health' conditions, the improvement in the economy that Dar claimed he brought since assuming office and the request to grant him leave under section 17 of the 1975 Act.

Dar's letter appears more like his performance card rather than a request for leave.

Late last month, the finance minister had left Pakistan on the special aircraft of PM for one day to attend a regional economic conference. Instead of coming back to Pakistan, Dar first went to Saudi Arabia to meet former prime minister Nawaz Sharif and then he left for the United Kingdom.

Accountability court declares Ishaq Dar an absconder

"Immediately after performing Umrah on Oct 28, I felt acute pain and heaviness in the chest and consulted local physicians who advised to go back to cardiologist," wrote Dar in his letter. He said his medical tests in UK showed "diffuse coronary heart disease and possible ischemic heart disease".

Due to Dar's absence, the ministry's work has been adversely affected particularly as there is an urgent need to take corrective measures on the external front. But Dar claimed that since Oct 27 when he left Pakistan, he was attending all official work through "phone, conference calls, emails Whats app etc".

In an accountability court where Dar is facing corruption reference, his legal team had informed the judge of the special court that Dar cannot travel for at least six weeks due to medical reasons.

The National Accountability Bureau (NAB) last week recommended placing Dar's name on the Exit Control List (ECL). The accountability court on Tuesday directed to start process to formally declare Ishaq Dar as absconder after he did not appear before the court.

The premier approved the medical leave of Dar the day the government began roadshows in Middle East to raise $2 billion to $3 billion from international capital markets to take the pressure off from the official foreign currency reserves.

Amid declining reserves, Pakistan set to start borrowing journey

Dar had assumed the responsibilities of Minister for Finance, Revenue, Economic Affairs, Statistics and Privatisation in the cabinet of former PM Nawaz Sharif in June 2013. He continued as Minister for Finance, Revenue and Economic Affairs in the cabinet of Shahid Khaqan Abbasi but the new premier separated Statistics and Privatisation from the Finance.

Dar's son is married to a daughter of Nawaz Sharif. Due to his relationship with elder Sharif, Dar quickly rose in the party hierarchy and acted like de-facto prime minister.

He has been accused of using Statistics Division, mainly Pakistan Bureau of Statistics, to manipulate statistics to show better economic performance. The independent economists had questioned the economic growth figures for the fiscal year 2014-15 and 2015-16.

Dar will also be remembered for accumulating huge external debt that on his watch increased from roughly $61 billion in June 2013 to $83 billion in June 2017. He preferred short-term measures to prop up official foreign currency reserves over taking painful long-term steps for enhancing reserves through non-debt creating instruments.

During his first four years as finance minister, Dar obtained $35 billion worth of gross external loans.

His main credit was to bring stability in the economy during his first three years but he lost these gains in the fourth year. Dar let the foreign currency reserves deplete but defended the dollar-rupee current exchange rate parity by using reserves that he had built through borrowings.

Dar opposed all the attempts to devalue the rupee.

The former finance minister took the credit of restoring the confidence on Pakistan's economy. He would often use to work for more than 16-hours a day. Dar was a 'doer' for former PM who used to blindly trust his relative in all political, security and economic matters.


COMMENTS (2)
Comments are moderated and generally will be posted if they are on-topic and not abusive.
For more information, please see our Comments FAQ