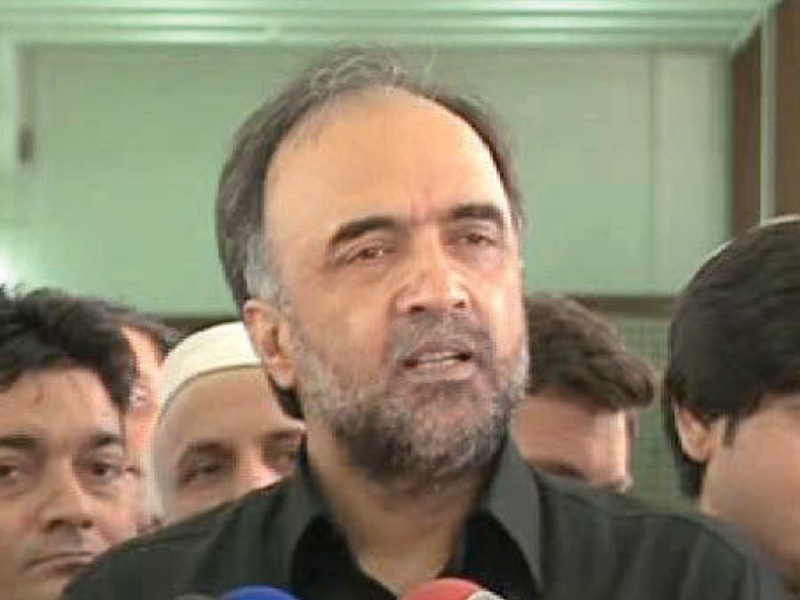 ---
LAHORE: The Pakistan Muslim League-Nawaz (PML-N) and ousted Premier Nawaz Sharif always stood by people who hatched and supported conspiracies against democracy in the country.

This was stated by Pakistan Peoples' Party (PPP) Central Punjab President Qamar Zaman Kaira as he addressed a press conference on Tuesday.

He underscored that his party was struggling for democracy in Pakistan since its inception and would never support any conspiracy against it.

"Sharif has always used democracy, elections, and assemblies just to grab powers. Today, he is talking about democracy and sanctity of the vote, but history proves that he is the beneficiary of all rigged elections in the country," he said.

Establishment needs to stop interfering in politics: Kaira

Kaira said that nobody abused courts and judges in Pakistan like the PML-N and the Sharif family.




"The ruling party was claiming that a conspiracy was being hatched against them, but they failed to reveal names of conspirators." He underlined that the PML-N had a government in the centre and Punjab and the entire ruling family had been convicted in corruption cases. "The ruling party is trying to create a collision among public institutions so they can find an escape."

Name those conspiring against you or resign, Kaira tells Nawaz

Replying to a question, he said Khatam-i-Nabuwat was clearly defined in the Constitution of Pakistan and it should not be an issue in the country. "It seems that the issue had been created just to cause unrest in the country," he added. "The government has to conduct an independent inquiry to figure out why a large number of religious activists staged a protest in Islamabad."

"After being declared disqualified by the country's top court, Sharif cannot hold any public office, even the councillorship of a union council," he said. He added it was the ill intention of the ruling party that it was not allowing the opposition to table its bill about the eligibility of a disqualified person as party president. He said the bill had already been passed by the Senate.

Published in The Express Tribune, November 22nd, 2017.
COMMENTS
Comments are moderated and generally will be posted if they are on-topic and not abusive.
For more information, please see our Comments FAQ