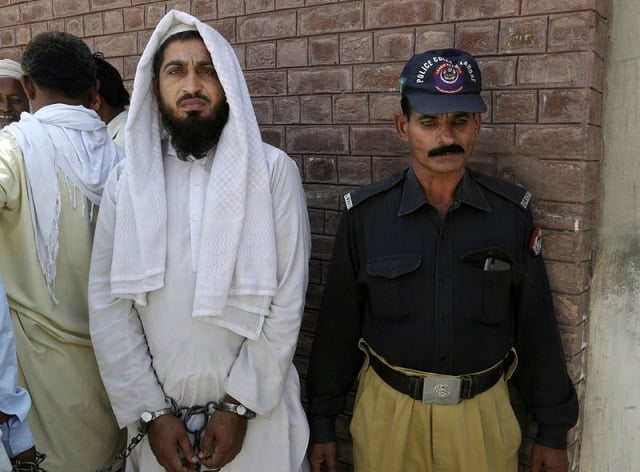 ---
Sexual abuse in Pakistan's madrassas is as common as discussing it is taboo, says an Associated Press (AP) investigation.

The investigation shed light on this phenomenon, which is stated to be prevalent throughout the country- from isolated rural communities to urban metropolises. It is described as being overlooked due to the power of clerics and cultural aversion to discussing sexual abuse of any form.

In the few cases when it is discussed, it is equally rare for the alleged offenders to be convicted, or even tried for any crimes. This is both due to financial and political pressure applied on police officials, as well as the nature of laws which allow the family of the victim to receive 'blood money' in exchange for a pardon, according to interviews on senior officials.

An example of the pervasive sexual abuse can be seen in the story of Kausar Parveen's son in the Punjabi village of Kehrore Pakka. Her son had been studying at a local madrassa when his teacher attacked him. He awoke one night to find the teacher next to him.

Teenager held for molesting, murdering child at Faisalabad madrassa

"I didn't move. I was afraid," he says, before recounting how the cleric took off his shirt and pulled down his pants."I was crying. He was hurting me. He shoved my shirt in my mouth."

When asked if the man touched him, he nodded.

"Did he hurt you when he touched you?"

″Yes," he whispers.

"Did he rape you?"

He buries his face in his scarf and nods yes.

Parveen reaches over and grabs her son, pulling him toward her, cradling his head in her lap.




Parveen's son was only one of at least three such cases that have emerged in southern Punjab within the span of one month. Other incidents were the gang rape of a sleeping 12-year-old boy by former students of a madrassa and the rape of a ten-year-old who was sodomised by the madrassa's principal. In the latter case, the boy was also threatened with death if he told anyone of the attack.

The fear inspired by clerics was palpable during the trial of Parveen's son's former teacher, who was given moral support by several members of the Sipah-e-Sahabah Pakistan (SSP) organisation.

"It's too dangerous here," said one person to the reporter, gesturing to the members of SSP standing nearby. "Leave. Leave the courthouse, they can do anything here."

While the police claimed to have obtained a confession from the cleric, who had been caught red-handed with his victim, he pleaded innocent in court. "I am married," he said. "My wife is pretty, why would I do this to a kid?"

While families can no longer forgive the perpetrators of 'honour' killings, it is still possible in cases of sexual abuse. While Parveen was adamant that she would see justice be meted out to her son's attacker, pressure from militant groups forced her to drop charges and 'forgive' her attacker. He is a free man.

The past decade has seen hundreds of cases of clerics sexually abusing children reported in the media, with 359 cases written about in the press. This number is "barely the tip of the iceberg", according to Munizae Bano, executive director of Sahil, an organisation that works towards eradicating sexual abuse of minors and tallies cases of abuse in the media.

Video shows boy kept chained at a madrassa in Sindh's TM Khan

The madrassa system reaches at least two million children and is 'infested' with sexual abuse according to a senior official at a ministry tasked with registering cases of such abuse.

The official went on to compare the nature of abuse with that of the Catholic Church. "There are thousands of incidences of sexual abuse in the madrassas," he says. "This thing is very common, that this is happening." He wished to maintain anonymity due to the threat of physical violence by militant organisations. His position on militant groups has already led to him being targeted by suicide bombers.

Among the other weapons used by clerics, and militant groups that often come to their aid, is the country's blasphemy law which carries a death penalty. "This is not a small thing here in Pakistan — I am scared of them and what they can do," the official says. "I am not sure what it will take to expose the extent of it. It's very dangerous to even try."

A former minister backed up these claims by saying that sexual abuse at madrassas is endemic. He too requested anonymity, saying: "That's a very dangerous topic".

However, Religious Affairs Minister Sardar Muhammad Yousaf disagrees with the idea of rampant sexual abuse in madrassas. He claimed to have not read of any cases in the newspapers, but agreed that some cases may occur as "there are criminals everywhere".

Yousaf stated that the reform and oversight of madrassas fell under the ambit of the Interior Ministry. However, the Interior Ministry consistently declined requests for an interview.