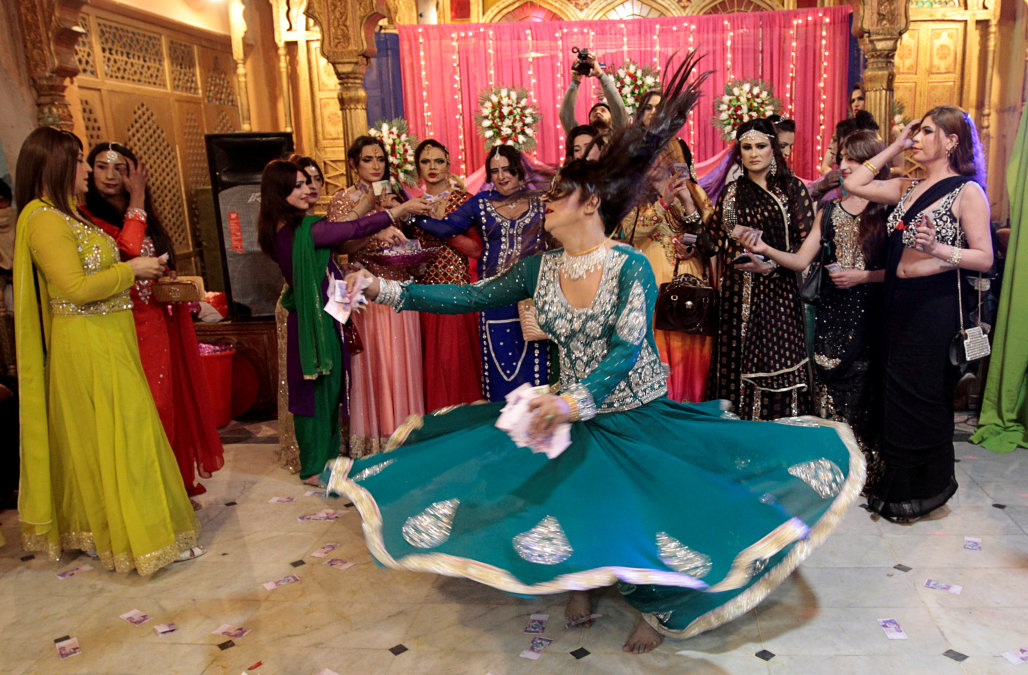 ---
PESHAWAR: After a ban on loud music at weddings in Passani, Darra Adam Khel, tribesmen have also prohibited hiring of dancers, both female and transgender, for entertainment on special occasions including weddings.

The Akhurwal Union, comprising almost all families of the local tribe, made this decision, while also imposing a fine on any one found violating the union's order. The fine can range between Rs10,000 and Rs50,000.

During the union meeting, suggestions of punishment including social boycotts and banishing the offending family were also circulated but were not imposed.

Residents said that the union met in Kohat on Friday, where it was decided that hired dancers only promoted vulgarity while many people indulge in hash, sleeping pills and alcohol at such events.

Music returns to weddings in Darra Adam Khel

The local residents informed The Express Tribune that such unions have always existed to deal with issues as per tribal law, but they were pushed to the background owing to the militancy in the area. They have now resurfaced after peace was restored to the region.

"There are many people who can afford to hire entertainment but there are some who cannot even manage to feed their guests but will call in dancers," a senior committee member said while adding that it is considered humiliating if one does not host such an event.

Akhurwal Union chief Lal Saeed told The Express Tribune that people once intoxicated, tend to lose control or worse indulge in aerial firing, often hurting or worse killing innocent people.

"In case of a violation, 40 per cent of the penalty will be given to Darul-Uloom Islamia and the rest will be evenly distributed amongst visiting committee members," Saeed said.

He said that the penalty will be collected on Friday after an announcement from the cleric, according to tribal customs.
"This ban does not extend to playing music, and only discourages the practice of having dancers as entertainment," clarified Saeed.

Earlier, villagers of Passani had complained about the violation of the loudspeaker act, since weddings would play loud music till the wee hours of the night. A ban was imposed on loud music and as a penalty, the offending couple's nikah was not to be solemnised. Music itself, however, was not banned.