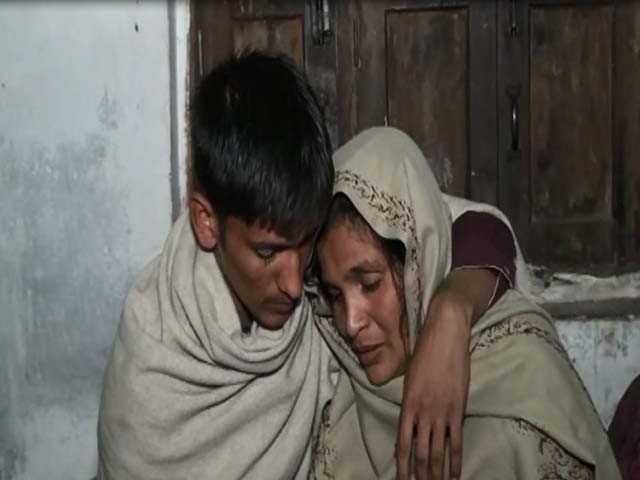 ---
Twenty persons who wanted to slip into Europe illegally were killed in two incidents of firing last week in the Turbat area of Balochistan.

Authorities say that they became the target of separatists while going abroad in search of better job opportunities through Balochistan.

Of the people killed was a 17-year-old youngster Majid Ghumman, son of Qaiser Mehmood, from Sialkot.

However, a 16-year-old Haider Ali, son of Aslam, was lucky enough to escape the massacre and reach back home safely on Monday, reported BBC Urdu.

Three boys from Jethkay village of Sialkot, including these two, were part of the caravan attacked by separatists. They all were travelling illegally to Turkey and Greece with the help of human traffickers.

15 men from Punjab found dead in Kech

In the first phase, they were supposed to slip into Iran via the dangerous Balochistan route.

Ali was in a vehicle that was a little distance behind the one that was attacked.

He told BBC that they all left the village together but as they reached Quetta they were forcibly divided into two groups and taken in two separate vehicles. "We were 15 boys and later 15 more joined us. Fifteen sat in a vehicle in front of us and the rest in the vehicle behind."

Narrating the event, he said, "As we were travelling, our vehicle broke down and the driver stopped to check the problem, while the other vehicle kept on moving ahead. Suddenly, we heard firing, got scared and started to run. We kept on running all night till we came upon a kiosk of a Pathan tea seller. We told him what had happened and he bought tickets for us for Panjgur."

Ali says he was unaware that they would have to travel through such unsafe routes. "We did not know the situation in Balochistan."

After bullet-riddled bodies found, operation against militants launched in Quetta

The agent had said that "we will be in Turkey within a week and get jobs", he said, adding that the deal with the agent was finalised at Rs135,000, but after the incident the agent had gone into hiding.

In search of better job opportunities abroad, many youngsters like Ali risk their lives by trusting agents. The dead body of Ali's friend Majid Ghumman was found in Turbat.

Ghumman's mother said that the agent who sent her boy on the dangerous journey kept misguiding her. "We learnt through the Internet about the incident as the agent was saying that the boys had been caught at Iran's border," she said, adding that the agent "did not inform us that our son had been killed".

People of the area said most agents take money in advance to send people abroad illegally.

The prices range from Rs100,000 to Rs200,000, they said, adding that however, sometimes these agents take half of the money in advance and later tell the parents that their children were arrested or kidnapped and demand more money for their safe return.

The security forces have claimed that the terrorist involved in the murder of 15 persons in Turbat had been killed. The Frontier Corps, in an intelligence-based operation, killed the Baloch Liberation Army fighter near Alandur, Abdul Rehman village, Turbat while the Federal Investigation Agency arrested three persons involved in human trafficking.
COMMENTS (2)
Comments are moderated and generally will be posted if they are on-topic and not abusive.
For more information, please see our Comments FAQ