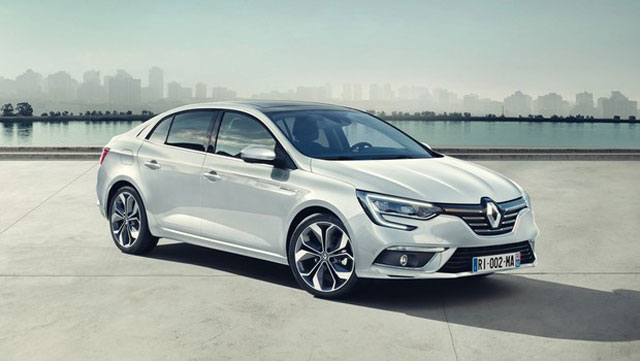 ---
KARACHI: Pakistan is set to see the entry of another major auto player with the announcement of Groupe Renault and Al-Futtaim that they have signed definitive agreements for the exclusive assembly and distribution of Renault vehicles in Pakistan.

Renault, which was earlier also involved in talks with Ghandhara Nissan, will now be in partnership with the UAE-based conglomerate, stated a press release issued on Monday.

"Groupe Renault is delighted to extend its international footprint by entering Pakistan, a fast-growing market with a 10% annual growth rate," said Fabrice Cambolive, senior vice president, chairman of the Africa Middle-East India Region of the Groupe Renault.

"By partnering with Al-Futtaim, Groupe Renault aims to become a major player in Pakistan. We aim to bring our latest products and cutting-edge technology and set new benchmarks of safety and quality in the market.

The parties expect that the plant will be built starting the first quarter of 2018 in Karachi as per Groupe Renault standards, and car sales are planned to start in 2019, ramping up in 2020.

Meanwhile, the president of Al-Futtaim Automotive, Len Hunt said that Pakistan's 200 million population, growing economy and "vibrant" middle class will make it an important strategic growth market.




The agreements will see Groupe Renault bring its latest products and technological know-how, while Al-Futtaim, through its new subsidiary Al-Futtaim Automotive Pakistan (Private) Limited, will establish a new manufacturing and assembly plant, and exclusively distribute Renault cars.

Al-Futtaim's global automotive operations extend to 11 markets across the Middle East, Africa and South Asia, and Pakistan represents one of the most dynamic opportunities in these regions, in particular due to the new Automotive Development Policy.

The finalisation of the transaction remains subject to a number of conditions, mainly relating to relevant regulatory approvals from Pakistani authorities.

Auto sector set for revamp

The development follows that of Lucky Cement's announcement of a joint venture with Kia Motors and Nishat Mills' partnership with Hyundai Motor Company. Volkswagen is also reportedly setting up a plant in Karachi.

The announcements and plans of global carmakers come after years of Japanese domination in Pakistan's auto sector that has resulted in capacity constraint issues for Suzuki, Indus Motor and Honda Atlas. Delivery times for new vehicles stretch as much as six months, and called for new entrants in the domestic market.

The announcement of the auto policy in 2016 has resulted in Pakistan attracting new players with its 200-million population proving to be a catalyst for foreign investment.


COMMENTS (14)
Comments are moderated and generally will be posted if they are on-topic and not abusive.
For more information, please see our Comments FAQ