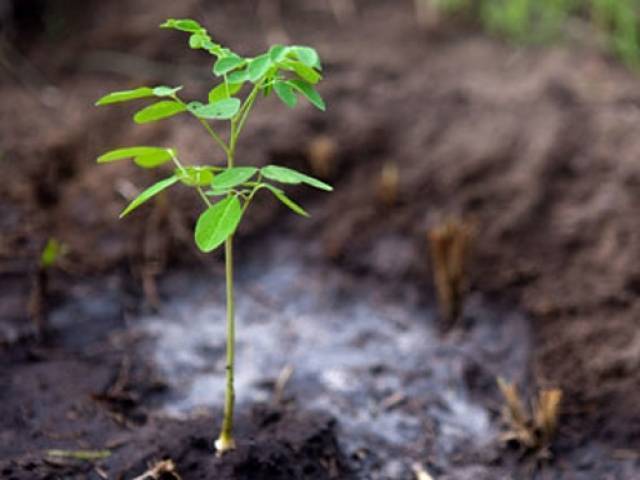 ---
ISLAMABAD: The Capital Development Authority (CDA) is planting more trees as compared to those which were removed to widen roads in Islamabad, said Parliamentary Secretary for Interior Muhammad Afzal Khan Dhandla on Friday.

He stated this while responding to a Call-to-Attention Notice (CAN) regarding cutting of 30-40 years old trees to widen roads in Islamabad

Dhandla said there has been heavy traffic pressure on Embassy Road and CDA chairman had given approval two years ago to regulate the issue.

After assessment of environmental impact, he said it was approved to cut 291 trees but 190 trees were cut off from Khayaban-e-Sehrwardy to Jinnah Avenue. He said that it was as per master plan and 190 trees have been planted so far while 2,450 more trees would be planted.

The mass felling of trees along Ataturk Avenue had created furore in the Capital. The Islamabad High Court too had taken notice of the issue, while the National Commission for Human Rights Pakistan had ordered the CDA to stop felling trees along the Ataturk Avenue as part of its expansion project.

Earlier, the Environment Protection Agency (Pak-EPA) told the commission that they had issued a notice to CDA for failing to comply with EPA's rules and regulations.

As per the CDA and the Pak-EPA, a public hearing had been held for the expansion project and the widening of the roads. However, citizens claimed that they had not been informed about such a hearing.

CDA representatives had told NCHR that the civic body had started planting trees to compensate for those already felled along Ataturk Avenue.

With NCHR, rights activists, and even the top court breathing down its neck over trees felled along Embassy Road, the Ministry of Climate Change and the CDA launched the plantation drive early this month in an attempt to compensate for its earlier action.

Published in The Express Tribune, November 18th, 2017.