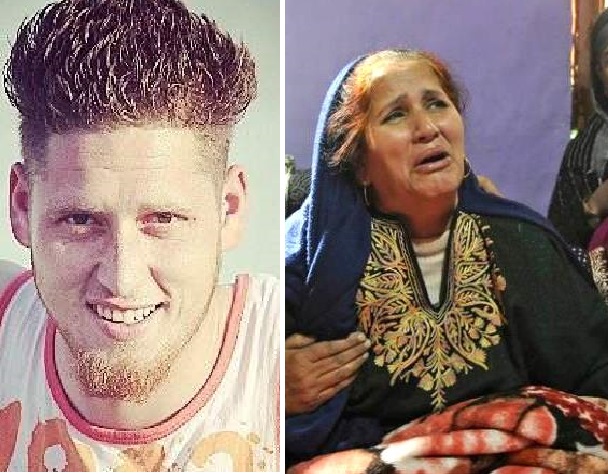 ---
Majid Irshad Khan, a top footballer of Indian-occupied Kashmir (IoK) who recently took up arms to liberate the disputed valley from India, has returned home after listening to his mother's appeal.

In a video that went viral on social media, Ashiya Begum, Majid's mother, can be seen distraught and in tears, urging her son to come back, BBC Urdu reported.

"I am waiting for him to come back. I want him to return home and play football again," his mother said in the video.




His father was also admitted to a hospital after he suffering a mild stroke on Tuesday.

On Friday morning, Majid went to a security camp and turned himself in.






Indian-occupied Kashmir's top footballer joins freedom movement

Some media reports quoted the Lashkar-e-Tayyaba, the separatist organisation Majid had joined, as saying that it had itself allowed him to return to his mother after hearing her appeal.

A district-level footballer of Anantnag in the southern part of held-Kashmir, Majid joined the Lashkar-e-Tayyaba a few days ago. He was a second-year under-graduate commerce student at the Government Boys' Degree College, Anantnag.




Majid broke the news about his joining the group through a picture on Facebook holding an AK-47 that went viral on social networking sites.  "Why [to] look up at the stars when the biggest star is me," he wrote in his post.

The 20-year-old is a renowned footballer of the town and had passed class 10 and 12 board examinations with high scores.

Two months prior to taking up arms against Indian security forces in Kashmir, Majid's friend, Yawar Nisar, who joined the Hizbul Mujahideen in July this year, was martyred in an encounter with the forces on August 3.


COMMENTS (3)
Comments are moderated and generally will be posted if they are on-topic and not abusive.
For more information, please see our Comments FAQ