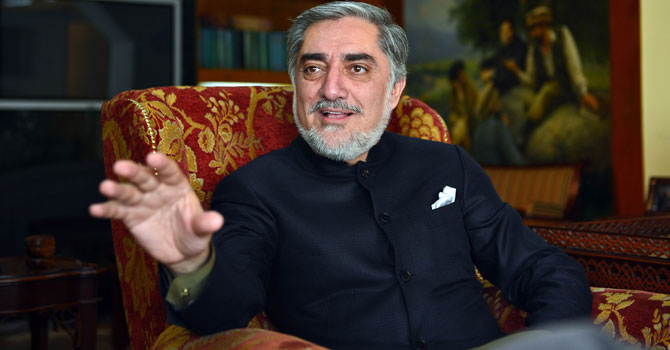 ---
Afghanistan's Chief Executive said that his country no longer depends on Pakistan for transit trade.

In response to a question at the Centre for Strategic and International Studies (CSIS), an American think-tank, Abdullah Abdullah said Afghanistan used to rely on only one transit road, which was through  Karachi, however the situation has changed and that is not the case anymore, as Afghanistan can now also use Iran's Chabahar Port.

There has been no response from Pakistan yet, but the founder of Pakistan-Afghanistan Chamber of Commerce, Zubair Motiwala told Voice of America that Pakistan still remains the best option for Afghan traders.

Afghanistan says it no longer relies on Karachi Port after Indian shipment arrives via Chabahar

"There's a world of difference between transit trading from Chabahar Port and the Pakistani ports. Firstly, the route and the terrain is a big factor. When the route is longer, your expenses increase automatically. Therefore, the shortest and most economical route for the Afghan traders is Karachi and Bin Qasim Port.

"And when Gwadar is fully developed and functional it would prove to be the best and most logical option for Afganistan's trade and transit. And that's not even up for debate," Motiwala said

India is also contributed greatly to the development of Iran's Chabahar Port as well as investing heavily in the newly developed port. The reason-in-chief being; India intends to bypass Pakistan and increase its trade relations with Afghanistan.

Chabahar Port not an alliance against Pakistan: FO

Just a week ago, the first shipment of wheat from India reached Afghanistan via Chabahar. India wasn't given permission to use Pakistan's land route, hence the alternate route.

Pakistan is allowing Afghanistan to use its ports, but has not authorised them to use its land routes while trading with India due to security concerns.

Afghanistan has also said, that if Pakistan does not allow its trucks to use its land routes, then Afghanistan shall respond by not allowing Pakistani trucks to travel to Central Asian countries, via its land routes.
COMMENTS (7)
Comments are moderated and generally will be posted if they are on-topic and not abusive.
For more information, please see our Comments FAQ