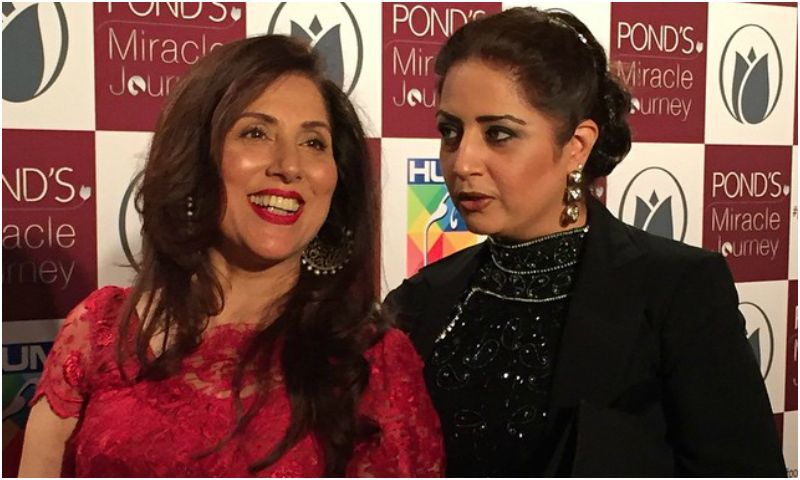 ---
KARACHI: Last year, FPCCI Standing Committee of Entertainment and Production (SCEP) chairperson Atiqa Odho introduced FocusPK, a Production and Entertainment trade conference to gather the industry stakeholders and provide a neutral platform to discuss its issues and the future. The second annual FocusPK is set to be held on November 25 till November 26 this year and is being hosted by Iqra University main campus.

Speaking with The Express Tribune, Odho discussed FocusPK17 plans and how she sees the industry changing since last year as well the topics needed to be addressed this year at the conference. "FocusPK has the same direction each year with different topics and speakers to highlight. We aim to bring our community together so that they have a neutral space to meet and greet with all barriers down," she said. "Our industry has never had a place such as FocusPK in the past and it is the need of the hour if we wish to improve the quality of content out there and strengthen relationships amongst trade partners."

FocusPK17 will have six speaking sessions and will try to cover each discipline as much as possible. Odho said that the speaking sessions were designed based on last year's conference collateral and this year's needs within the community. "Some of the things that came up in our committee meetings as crucial topics are Youth and Children's programming and the lack of it, artists rights and how talent should proceed in the current working environment, censorship concerns as stake holders are worried that unfair censorship policies restrict their right to address real and hard-hitting issues within our society, changes in the music industry and cooperate and social partnerships responsibility through mass media."




She shared that FocusPK17 will introduce a 'Film Market' as well to help discover and encourage new talent from schools all across Pakistan. "I have been a judge on many a school's film festivals and over the years not much of the talent I saw at these events came into mainstream entertainment due to lack of connections," she noted. "We are hoping that we can help these youngsters work towards a career faster. Our industry is also looking for raw talent and has nowhere to turn to minimise the gap in good quality content."

According to Odho, since starting the Film Market campaign a few weeks back, they have received many films that were viewed by the jury members and the final eight films have been selected. "We hope this opportunity helps all stake holders develop a higher quantity of quality films to keep up with our fast-growing consumer demands. This is also a very crucial aspect for our industry's growth as we shouldn't have to rely on imported content to sustain our screens and cinema houses. Encouraging our own professionals should be our first priority always."

Sania Saeed and Atiqa Odho share screen after 25 years

Further, FocusPK17 is set to honour four icons of Pakistani entertainment industry, Shoaib Mansoor, Samina Peerzada, Bushra Ansari and journalist/media personality Imran Aslam. Odho said the icons need no introduction as they've served Pakistan for decades and made an impact in the industry. Mansoor's ideas, she said, "have always set the tone for something new for us all to follow." She called Peezada a woman of substance who has always worked towards breaking the glass ceiling for other women in our community. "She is a living example of how a true artist has no expiry date," she said. "Younger actors need to take note of this if they wish to develop a serious career path as artists."




As for Ansari, Odho said, "In the most difficult of the times, she makes us smile and keeps giving us memorable performances. Bushra is one of the most multi-talented artists and selfless human beings in our industry."

"Imran Aslam's work speaks for itself, but his greatest quality is not taking himself as seriously as others take him," remarked Odho. "He just churns out great material without making a fuss. He has been a mentor for many, including myself, over the years. On a personal note, Imran has been there always in some of my most crucial times to advise me and show me the right direction and for this I shall always be truly indebted to him."

As to what's the next step for FocusPK for the growth of local entertainment industry, Odho said they plan to host the conference annually and encourage dialogue and develop stronger bonds. "There shall be mini versions of this conference touring around the country to other regions soon as well to be able to find regional talent and content and bring these into mainstream programming," she said. "There is a great void in this area and artists from different provinces need to be remembered and given opportunity to work and sustain their craft, profession and livelihoods.  Content has become too Urdu centric on our screens and this has to change. Pakistan is a diverse nation with multiple languages to showcase. These languages are spoken around the world and must not be marginalised just because media houses are Karachi based."




Speaking of last year's FocusPK, it had a limited audience and couldn't quite attract and engage media students as initially expected. Odho said that it was not a public event but a trade conference for industry professionals and media students. "But, last year, unfortunately some schools had exams and not many students understood what we were aiming for. This year we have taken the conference to the students. So, one of our main objectives, media student engagement is finally being met. We are hoping to visit other out-of-city schools next to keep reaching out to the youth. Schools have a great concern about the future of the students they are preparing for our industry as well. So, it's really a win-win for all involved."

I'm a Pakistani first: Atiqa Odho

Beside this, one can't help but wonder how the industry has changed since last year, what new issues have come to the fore and whether the prevalent issues are being solved. Asked whether she thinks the industry is in a relatively better spot than this time last year, Odho shared "One of the many success stories we achieved from last year's gathering was the connectivity we managed to pull together between our stakeholders and the information ministry. The information minister Marriyum Aurengzeb flew in with her entire team from Islamabad for the two-day activities and managed to hear a lot of our concerns, which she did address there and then."




"She also gave a very good tax relief package to cinema owners to help the sector grow. The minister mentioned to the press that her two-day visit to FocusPK16 helped her cover six months of groundwork for which she was very thankful. We need to keep in mind how young our industry is and how quickly it's evolving. So, keeping our sense of direction clear is our contribution to future generations to come."

Just like last year, FPCCI committee will compile the working paper a few weeks after the conference, which shall be available online. On a closing note, Odho said it was time to give back to the industry and keep our focus on craft, skill and talent. "Let's start to claim back some respect and pride. We all should benefit and grow together so let's not be the generation that didn't give back to the next lot of professionals coming to replace us sooner or later."

Have something to add to the story? Share it in the comments below. 
COMMENTS (1)
Comments are moderated and generally will be posted if they are on-topic and not abusive.
For more information, please see our Comments FAQ