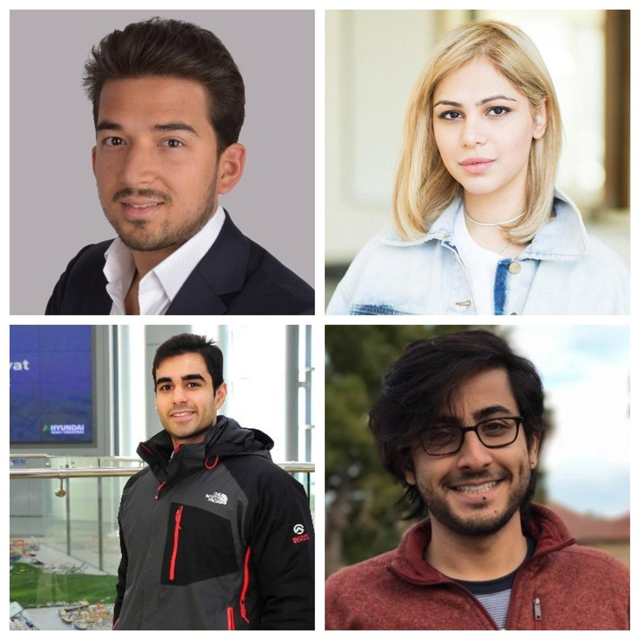 ---
Forbes' has released the 2018 edition of their '30 Under 30' list which sheds a light on 30 game changers in 20 different industries, all under the age of 30.

This year's dynamic list features 600 individuals making a difference in their relevant industries. Six Pakistani and individuals of Pakistani origin have also been included for their innovation and impressive achievements.

Abbas Haider, 28, Co-founder Aspetto, Inc.

Abbas Haider makes it to the list under the Manufacturing and Industry category. Haider  founded Aspetto with Rob Davis, which makes bullet-resistant clothing as a comfortable and fashionable antidote to body armor. Aspetto has raised $300,000 in seed funding and expects 2017 revenue to exceed $2.5 million.




Anna Khan, 29, Senior Associate at Bessemer Venture Partners

Anna Khan makes it to the list under the Venture Capital category. Khan has sourced several breakout since joining Bessemer Venture Partners in February 2012, raising over $141 million in total financing. She was named a "Global Shaper" by the World Economic Forum and a Rock Center Fellow by Harvard Business School.




Sarah Ahmed, 28, Founder of Warp + Weft

Sarah Ahmed makes it to the list under the Retail and E-commerce industry. As creative director of DL 1961, Ahmed realised just how much the denim industry was missing the mark on size inclusivity. Her wakeup call led her to start Warp + Weft, a premium denim brand that weaves its own fabric to guarantee the best value and fit -- no matter your size.

Balochistan's first female field officer breaks down barriers

Less than one year post-launch, Ahmed has already raked in revenues of more than $2.5 million. In an interview to BeeHive, Ahmed said denim runs in her blood. "I've grown up watching my family create products with it from our production mills in Pakistan." For her brand, Ahmed uses the family's production mills in Pakistan which is committed to sustainable practices in order to reduce production's impact on the environment.




S Zayd Enam, 25, CEO of Cresta

S Zayd Enam made it to the list under the Enterprise Technology category. Enam decided to drop out of his PhD program at Stanford when he founded Cresta.ai, a bootstrap startup that builds AI to help scale and improve the quality of customer services. Enam dropped out of high school in Pakistan to work on his first startup MediConnect, a healthcare provider platform in Pakistan.




Khizer Hayat, 28, CTO of ThroughPut Inc.

Khizer Hayat is in the list under the Enterprise Technology category. Hayat is the co-founder of ThroughPut, a data science automation company which estimates waste in supply chain and logistics operations, and offers recommendations to eliminate bottlenecks and areas of concern. Hayat is also president of the Teach Pakistan Initiative, an NGO working to improve the education system of rural Pakistan.

Virat Kohli beats Lionel Messi in Forbes' Fab 40 list




Raza Munir, 29, Co-founder of Climb Credit

Raza Munir makes it to the list under the Education category. His start-up, Climb Credit, takes an innovative approach to combating student debt: ROI lending. Munir, along with co-founders Zander Rafael, Amit Sinha and Vishal Garg, partner with schools and programs that justify the cost of tuition and offer legit career paths -- mostly in skills-based fields such as robotics and nursing. To-date they have provided fast and affordable loans to over 5,000 students attending 60 schools and hundreds of programs. In October, the startup entered into agreements with investors to purchase $130 million of student loans originated by Climb Credit.