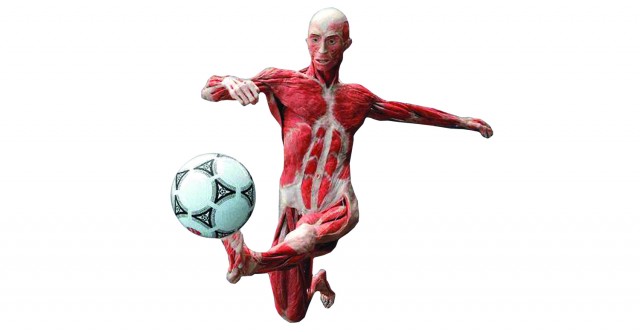 ---
KARACHI: When they used actual bodies, some students would start feeling sick. Others would go around playing pranks.

Then the Supreme Court banned the use of real human bodies and medical schools had to import rather expensive plastic ones. "No medical school in the country is allowed to use corpses for anatomical studies," said Dr Muhammad Qutubuddin, who is the media coordinator for the Dow University of Health Sciences (DUHS). Since the court ban, DUHS put the money in for one plastic male and one female body. One of the advantages is obvious: the students don't feel sick.

However, Edhi coordinator Anwar Kazmi told The Express Tribune that at least eight unclaimed bodies are sent to medical schools, including DUHS, every year. "The schools return the bodies after they are done," he said, adding that there is no fixed contract with the medical schools and the bodies are sent after an official request is made. According to Kazmi, the number of bodies that the Edhi Foundation sends to schools is not fixed and the number varies according to the need of the school. Edhi keeps unclaimed bodies in its morgue for only three days, after which they are properly marked, photographed, numbered and buried.

The photographs are essential as sometimes relatives surface months later. "The main purpose of dissection is to teach medical students about the body's structure. In medicine, we call it 'to cut and see'," said Faisal Mughul, assistant professor of anatomy at Isra University Hospital, Hyderabad. After receiving a body, they put it in cold storage and initiate the process of embalming. "We normally use a chemical called Formalin, which is injected in the arteries to preserve the body's tissues," he explained.

According to Dr Mughul, after the process, the body cannot decompose for many years and is used to teach the students about different body parts including the upper limb, lower limb, abdomen, head, neck and thorax. A course in anatomy takes around two years to complete. According to him, the bodies come from Edhi and other volunteer organisations. Sometimes bodies are donated, as confirmed by the Aga Khan University's dean of medical college Professor Farah Abbasi. Otherwise the school asks Edhi for unclaimed bodies but only for three to four days. She said that after the dissection, they return the bodies. "We also have models of bodies at our college," she added.

Medical universities and colleges also acquire unclaimed bodies from major accidents or calamities in the country. Some universities even import bodies from places such as Sri Lanka, Somalia, and other African countries. Dr Kaiser Sajjad, the former general-secretary of the Pakistan Medical Association, said that besides getting bodies from Edhi, gravediggers also provide bodies to colleges. He hastened to add, however, that most of the colleges carry out dissections on plastic bodies.

Published in the Express Tribune, May 24th,  2010.