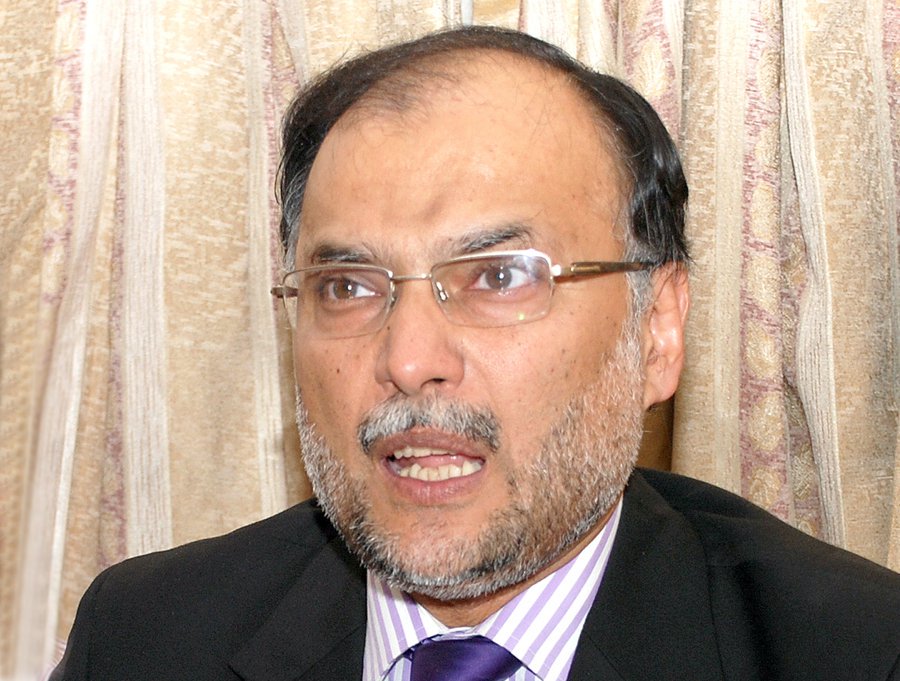 ---
ISLAMABAD: Interior Minister Ahsan Iqbal finally spoke up on a religious group's sit-in at the Faizabad Interchange, stating on Sunday that making people's lives miserable is not 'love for Prophet Muhammad (PBUH)'.

Responding to The Express Tribune's queries in a statement he said "Making the lives of patients, students and the general public miserable is not love for Prophet Muhammad (PBUH) while even His teachings tell you to respect the rights of every human being."

Iqbal also condemned the kidnapping of police personnel and said it is a severe crime. A few days ago, a video went viral on social media, where protesters were cornering officers of the Islamabad police.

Khatm-e-Nabuwat march: Faizabad siege continues

"Tehreek Labaik Ya Rasool Allah (TYLR) and their leaders are constitutionally allowed to register a peaceful protest but they should refrain from taking the law into their hands. No Muslim will or can make compromises over Khatm-e-Nabuwat (finality of Prophethood) and the entire nation loves the Prophet (PBUH)," he said.

He added that safeguarding peace in Pakistan is obligatory for all citizens.

There are reports of the protesters challenging the government's writ but this was the first time any sort of statement has come from the government related to the protest.

Khatm-e-Nabuwwat: Govt unlikely to give in to protesters' demands

"The government is trying to avoid violence and is also aware of the inconvenience that is being caused to the general public and roads will be open to traffic soon," said Iqbal.

The TYLR sit-in started as a rally in Lahore, which made its way to the Faizabad Interchange, the main junction between Islamabad and Rawalpindi last week.

Hundreds of TYLR supporters have occupied the interchange, practically disconnecting the twin cities. The police, on one hand, have cordoned roads off by placing containers while on the other hand protestors have blocked the Islamabad Highway using passenger buses.

Maximum happiness for the maximum number

Consequently all major roads in Islamabad, including 7th Avenue at Kashmir Highway, Islamabad Expressway, Murree Road and IJP Principal Road, are completely closed for traffic.

Due to a heavy influx of traffic on alternate routes, most roads are also clogged including Kashmir Highway, Club Road, Timramri Chowk and all other small arteries.

Meanwhile Rawalpindi's Murree Road is also closed for traffic at several points due to blockades placed by the traffic police.

Due to the closure of all main thoroughfares, there is hardly a way to get to Rawalpindi from Islamabad or the other way around.