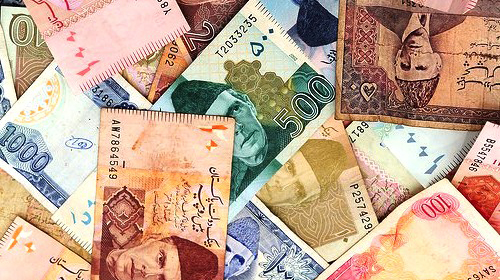 ---
KARACHI: It is common knowledge that the government has development plans but no money to spend on them. However, it is rare that somebody has funds but could not utilise them.

A case in this regard came to light in a meeting of the Public Accounts Committee last week which was told that the Ministry of Information Technology and Communications could put to use only one-third of the funds provided to it for IT-related projects. The Accountant-General of Pakistan Revenue, in a report, highlighted that the IT ministry could not spend Rs965 million out of Rs3 billion allocated for development projects. Among big projects, it had planned to establish three information technology parks in Karachi, Lahore and Islamabad in a bid to attract investment but the parks could not be set up.

Over the past many years, everybody has been talking about technological revolution. Our neighbour India has made big strides in technological advancement as it developed its city of Bangalore into its very own version of the US Silicon Valley, which became a hub of IT activities. India is exporting more than $10 billion worth of software and IT-related products a year while Pakistan has exports worth around $1.4 billion.

South Korea has also focused on the IT industry as it is one of the biggest producers of computer chips in the world. As manual systems are being replaced with automated ones all over the world, there seems to be no end to the growing demand of computers, which means a continuous demand for memory chips.

Inviting investors

In a bid to woo local and foreign investors, the IT ministry can arrange a grand exhibition and conference where it can disclose its plans and projects in an attractive manner. But before doing this, other factors like political stability, improved law and order and skilled workforce must be in place. Although the IT ministry and the Pakistan Software Export Board have been making efforts by arranging IT fairs, they may consider visiting India, China and other countries to examine their IT models and invite their experts to assist Pakistan's IT industry move ahead.

People who have money look for lucrative opportunities and in these times of economic slowdown, particularly in the developed world, investments are mostly pouring into emerging markets, led by China, India and Brazil.

No manufacturing facility

In Pakistan, there are no computer and cell phone manufacturers. Though foreign telecommunication companies' including Egypt's Orascom (Mobilink), China Mobile (Zong), UAE's Etisalat and Warid and Norway's Telenor have entered the services sector, mobile manufacturers like Nokia and Samsung have stayed away so far.

Incentives and concessions like tax breaks, cheap land, safe and secure environment and simplified regulatory procedures can help attract them. The government has already offered foreign investors 100 per cent ownership of business ventures and full repatriation of profits. In this connection, we cannot forget the example of China, where many big manufacturing houses of the world have outsourced their facilities. The aim is to manufacture products at lower costs by taking advantage of the country's large workforce and reap the benefits of the huge market in the region.

Talent

There is no denying the fact that the country has no dearth of skilled IT manpower. Many students prefer getting IT education in universities and private institutions. Many go abroad as well to study in foreign universities. What we need to do is to provide them openings and direct their energies towards activities which could be useful to them as well as the country. Launching of IT parks in different cities could attract a sea of IT youth to contribute to the country's development.

Published in the Express Tribune, May 24th, 2010.
COMMENTS (2)
Comments are moderated and generally will be posted if they are on-topic and not abusive.
For more information, please see our Comments FAQ