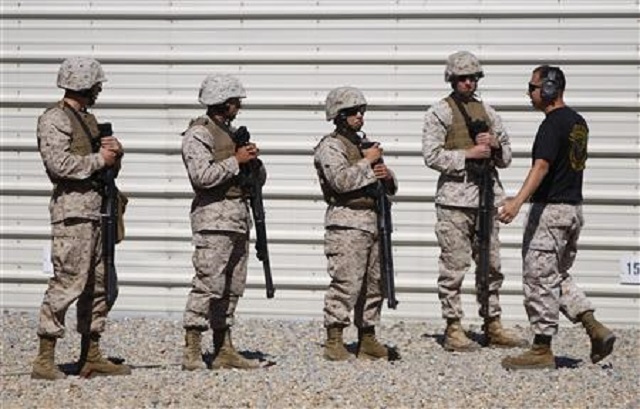 ---
WASHINGTON: A US Marine Corps drill instructor was sentenced Friday to 10 years in prison for abusing more than a dozen Muslim recruits, one of whom died in 2016, US media reported.

Gunnery Sergeant Joseph Felix was convicted a day earlier of maltreatment of the recruits during their basic training at the Paris Island, South Carolina base.

An jury of eight fellow servicemen and women considered Felix, an Iraq war veteran, the most to blame of six instructors who ordered and participated in extreme hazing of the recruits, taunting them as terrorists.

Two of them were forced into industrial-sized clothes dryers and in one case the machine was turned on when they did not renounce their faith.

Female US Marine becomes first woman to pass gruelling infantry officer training

One of the recruits, Raheel Siddiqui died after a plunge over a third-story railing in March 2016 after enduring days of hazing worse than the normal high-pressure treatment given recruits.

The Marines called his death a suicide. In October, Siddiqui's family sued the Marines for $100 million, saying he was driven by an unnamed superior through a door and onto a balcony where he fell to the ground below.

The sentence decided Friday, which also includes a dishonorable discharge, was harsher than the seven years in prison that prosecutors had recommended.

The case will automatically go to appeal per military regulations for judgments that involve lengthy prison sentences and dishonorable discharges.
COMMENTS
Comments are moderated and generally will be posted if they are on-topic and not abusive.
For more information, please see our Comments FAQ