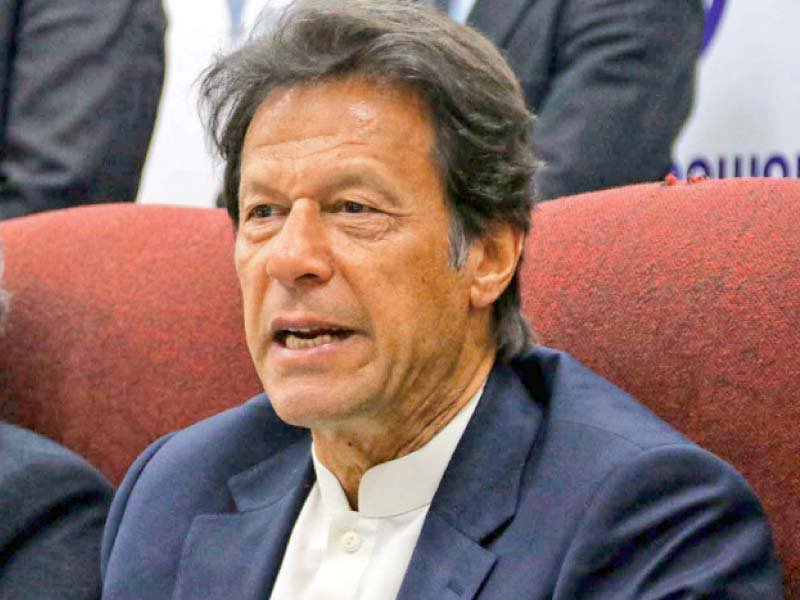 ---
LAHORE: PTI is waging a war against corruption to secure a corruption-free Pakistan, besides striving to build strong institutions and end personality cults from national politics, Pakistan Tehrik-e-Insaf (PTI) Chairman Imran Khan said on Friday.

He was speaking at a press conference at the home of Sardar Asif Ahmed Ali, former leader of Pakistan People Party, who announced joining the PTI.

PTI, he said, if elected to power at the Centre, would not allocate any development funds in the budget to its elected lawmakers, as it leads to nepotism and corruption.

Accusing Nawaz Sharif of releasing Rs94 billion in the name of development funds to influence election outcome, he said that this was how he had managed to retain loyalties of party members.

Earlier, Sardar Asif Ahmed Ali insisted that Imran Khan was the only leader whose reputation remained untarnished by any corruption scandal.

Pakistan's biggest problem is corruption: Imran Khan

According to him, there were several other PPP leaders who were unhappy with party leadership.

Sardar Asif Ahmed Ali held the portfolio of foreign minister during the tenure of PPP government in 1993-1996 period.

Imran Khan said: "If we develop Pakistan and achieve prosperity, the dream of the Quaid-i-Azam will come true."

Stressing the need for abandoning old ways, he said that there was no room for corruption in national politics.

"I want to tell everyone, especially those who want to join PTI. There is no room for corruption. This is the only way to save our (status as a) nation."

PM destroying key institutions to hide corruption: Imran Khan

"No one can point a finger at me. I have no corruption charges against me. I am not seeking personal benefits in politics, nor will I let anyone do this," he said.

Pointing out that Nawaz Sharif and Asif Ali Zardari were using money to buy people's loyalties, he said that PTI had shut all avenues of corruption.

"People who really want to serve the nation should join PTI," he said.

He said: "We will hold independent elections at district level on the pattern of elections for London's mayor, so that no one can influence district Nazims, allowing them to make autonomous decisions and devise policies for developing cities."

PTI will steer campaign against corruption 'till the end', says Imran

Nawaz Sharif, he said, would end up in Adiyala Jail because the Supreme Court remarked in its decision that he had criminalised the institutions and was illegally sending money abroad and providing jobs to relatives.

"It is time to end the era of corruption-based politics," he said.