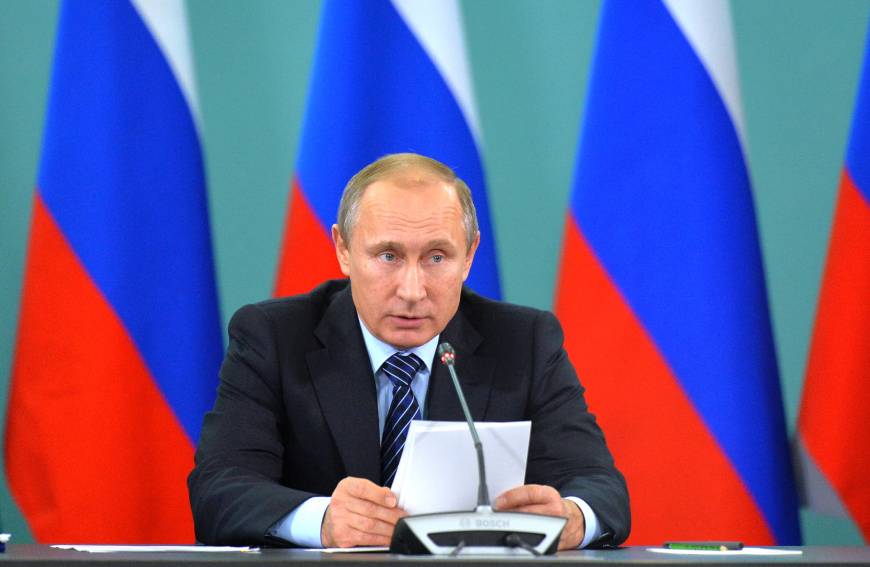 ---
MOSCOW: President Vladimir Putin on Thursday accused the United States of inventing doping allegations against Russian athletes to influence next year's presidential election he is widely expected to contest and win.

"In response to our alleged interference in their election, they want to create problems for the election of the president of Russia," Putin said in the Urals city of Chelyabinsk.

Putin has not said whether he will contest the March election but he is widely expected to run and extend his Kremlin term to 2024.

Russia court issues arrest warrant for doping whistleblower

"Here is what worries me: the Olympics start in February, and when are our presidential elections? In March," Putin told factory workers.

"There is a strong suspicion that this is all happening in order to create a situation useful to some, one of disappointment for sports followers and sportsmen in which the state allegedly participated in violations," he said.

Putin spoke ahead of a trip to Vietnam where he will take part in an APEC summit and is expected to meet US President Donald Trump.

Absence of Russian athletes costs Rio Games, says Putin

Relations between Russia and the United States have plummeted as a Washington probe has accused Trump's former campaign aides of secretly meeting Kremlin-connected officials.

Russia has vehemently denied allegations of interfering in the US election last year that brought Trump to power.

Putin spoke after the Russian Ski Federation announced on Thursday that four Russian cross-country skiers were found guilty of doping by the International Olympic Committee (IOC).

Putin says FIFA's Blatter 'a respected person', deserves Nobel prize

An explosive 2016 report commissioned by the World Anti-Doping Agency alleged state-sponsored doping in Russia from 2011 to 2015.
Russia has denied any state-sponsored system of doping.

"Russia never had and, I hope, will never have a system of state doping of which we are being accused," Putin said on Thursday.
COMMENTS (1)
Comments are moderated and generally will be posted if they are on-topic and not abusive.
For more information, please see our Comments FAQ