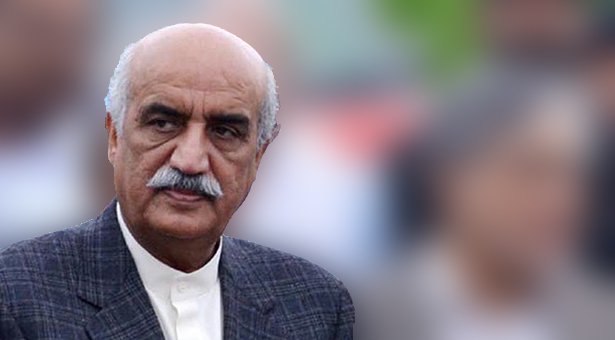 ---
Opposition leader in the National Assembly Syed Khursheed Shah said that Karachi's vote does not belong to MQM or PSP, but it belongs to a third party.

Reacting to the recent alliance between MQM and PSP, Shah stated that the coalition will not affect PPP anyway. "MQM Pakistan and PSP are helpless people, they will side with anyone," Shah said.

MQM-P, PSP plan to contest elections as 'one party

"I had predicted earlier that both the parties will unite," the opposition leader said.

He further mentioned that Mustafa Kamal used to allege that 'MQM's name disgraced us' while Farooq Sattar chanted how 'MQM survived politically for 35 years'.

Shah also commented on Sattar's loyalty and stated, "how could they end it like this".

Hitting out at Pakistan Tehreek-e-Insaf (PTI) Chairman Imran Khan with criticism, the opposition leader said that "neither Imran Khan has any policy nor any vision".

Shah further added, "He only knows how to abuse, while PPP had given rights to the masses," he concluded.
COMMENTS
Comments are moderated and generally will be posted if they are on-topic and not abusive.
For more information, please see our Comments FAQ