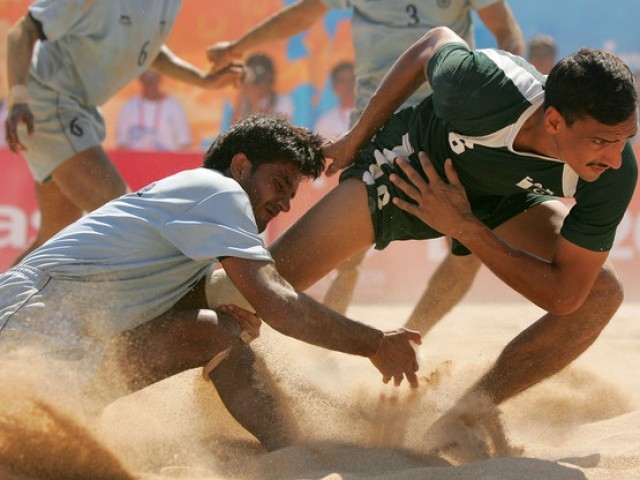 ---
KARACHI: Sport has a proud history of bridging gaps and overcoming barriers and the kabaddi Baba Guru Nanak Devji Gurpurab Kabaddi Tournament at the Hockey Stadium in Nankana Sahib aimed to precisely that.

The tournament featured Pakistan's top four teams, with Pakistan Air Force winning the final 34-18 against SNGPL, while Wapda defeated Punjab 53-45 in the match for third place on the final day of the tournament.

The two-day event was taking place in collaboration with the Canadian Kabaddi Federation, with their secretary Sardar Santoq Singh Mandir attending the event.

The prize money for the event was given by the Canadian federation, with the winners of the tournament taking away Rs200,000, while the runners-up got Rs150,000. Third and fourth placed teams received Rs80,000 and Rs70,000 respectively.

Pakistan Kabaddi Federation (PKF) Secretary Muhammad Sarwar said the tournament showed how popular kabaddi is.

"The tournament was organised in order to highlight how popular our sport is among the sikh community," Sarwar told The Express Tribune. "People really love the sport in Nankana Sahib; the crowd was there and it was entertaining. It was also live-streamed across the world as well. There were a lot of sikhs from US, UK, Canada and India among the spectators."

Sarwar said he hopes the event will be a regular annual fixture. "We are hoping that we can hold this event every year. Next year it will be bigger than this; we will invite all the countries — the UK, US, and Canada are with us. A lot of sikhs from Canada come to Pakistan to celebrate Guru Nanak's birthday at the shrine here, and many of them love kabaddi."

The first day of the event was held at the Punjab Stadium in Lahore under floodlights, while the second day was in Nankana Sahib.
COMMENTS
Comments are moderated and generally will be posted if they are on-topic and not abusive.
For more information, please see our Comments FAQ