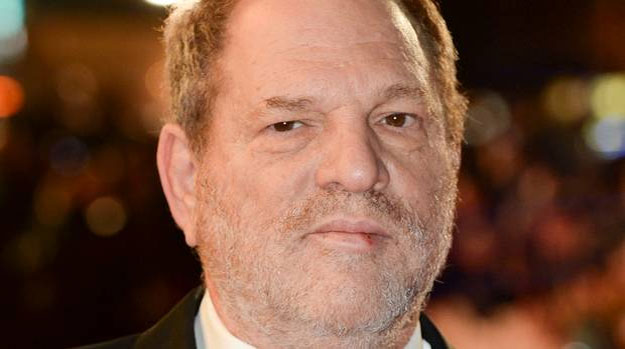 ---
Harvey Weinstein hired journalists, highly trained ex-spies and military personnel who used fake identities to try to stop accusers from going public with sexual misconduct claims against him, reported AFP.

The news came as the Television Academy, which hands out Emmy Awards, was said to have expelled Weinstein "for life," following a similar move by the Academy of Motion Picture Arts and Sciences, which gives out the Oscars.

Aishwarya Rai might have fallen prey to predator Harvey Weinstein

Among the private security agencies hired by Weinstein starting around fall 2016 was Black Cube, which is largely run by former officers of Israeli intelligence agencies, including Mossad. Another was corporate intelligence giant Kroll.

Two Black Cube private eyes met with The Black Dahlia actor Rose McGowan - before she publicly accused Weinstein of raping her - to obtain information. One of the investigators secretly recorded at least four meetings with McGowan while pretending to be a women's rights advocate, citing dozens of pages of documents and seven people directly involved in Weinstein's efforts.




The spy used a different fake identity to meet with a journalist while claiming to have an accusation against Weinstein, in order to learn which women were talking to the media. Weinstein and the private eyes also used journalists themselves to extract details from women who were making claims against him.

During his yearlong effort, Weinstein and his team would collect information on dozens of people, compiling psychological profiles with their personal or sexual histories in order to contradict, discredit or intimidate his targets. The New Yorker said Weinstein sought the assistance of ex-employees from his movie enterprises to help in his efforts collecting names and placing calls.

Investigations also sometimes went through Weinstein's lawyers, according to the magazine. Among them was David Boies, who represented Al Gore in his 2000 presidential election dispute with George W Bush.

Ben Affleck apologises for groping 'One Tree Hill' starlet

Boies himself had signed a contract demanding that Black Cube seek to uncover information to stop the publication of a New York Times story about Weinstein's sexual abuse at the same time his firm was also representing the Times in a libel case. Boies told the magazine "it was a mistake" to have been involved with the investigators.

Weinstein's spokeswoman Sallie Hofmeister dismissed the report, saying, "It is a fiction to suggest that any individuals were targeted or suppressed at any time." Neither Hofmeister nor Boies immediately responded to requests for comment.

Police launched investigations in London, Los Angeles and New York after around 100 women accused Weinstein, once one of the most powerful men in Hollywood, of sexual misconduct ranging from harassment to rape.




Meanwhile, industry publication Variety said the Television Academy has voted to permanently expel Weinstein. "The Academy supports those speaking out against harassment in all forms and stands behind those who have been affected by this issue," it said, adding that it was reviewing the organisation's code of conduct.

"The unfolding and widespread examples of this horrific behaviour are deeply disturbing to the Academy's leadership. "We are determined to play a role in protecting all television professionals from predatory harassment, ensuring they are able to practice their craft in a safe environment."

Hollywood may have turned its back on Weinstein but its stars are throwing a protective arm around his British fashion designer wife Georgina Chapman. Among those who have contacted her is Oprah Winfrey, who wants her to give a tell-all interview, reported Daily Mail.




"Oprah called Georgina and asked if she'd come on to her show. Georgina said her head was still all over the place but she would consider it once she and the children were settled. She told Oprah she wasn't interested in cash – if anything, she'd like her fee to be donated to charity," a source revealed. "Oprah has been checking in on her since and even sent her the number for various therapists."

Meanwhile, Scandal star Kerry Washington also got in touch to say she knows what Georgina is going through thanks to her role in US drama.

Have something to add to the story? Share it in the comments below.