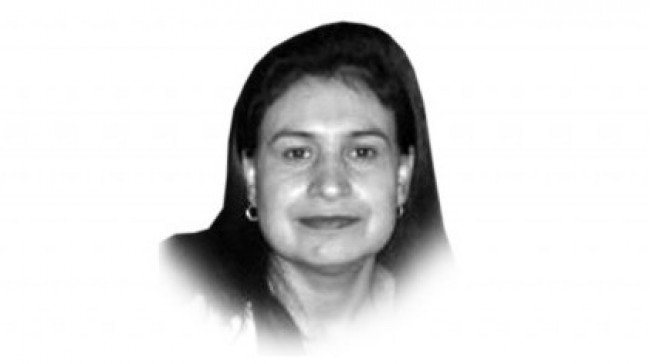 ---
Recently the Taliban chopped off the hands of three young tribesmen in Orakzai – Amal Khan, Razim Khan and Khaisteen – for alleged theft. The men, who come from poor families, are under treatment in a Kohat hospital. I had a chance to talk with the brothers of two of them, who are looking after them in the hospital.

They said that the men were brought to a bazaar where their hands were chopped off in public and that they were more or less left to bleed to death with no medical help. The tribesman who had accused the three men of theft had forgiven them but he, I was told, was afraid to convey this to the Taliban, out of fear that they might chop off his hands as well. There is no authority in Orakzai where the family members of the three men could have sought help. The agency is under de facto control of the Taliban (including a chunk of the Taliban from Punjab) along with al Qaeda foreigners. I was told that despite the ongoing military operations many of the Taliban's private jails in the agency and training centres are still functioning.

This is not the first time that the Taliban have chopped off hands. On dozens of occasions in the past, they have amputated men, flogged people and hung up dead bodies on trees. And now this past week, they literally blew up two alleged spies by attaching explosives to them and triggering them — in a public place. Of course, this has the effect of causing extreme fear and dread in the local population which obviously has no choice but to see all this happen in silence.

Despite media coverage of this incident no one from the government has visited the three men who want to know under what law they were amputated. They said nobody can get them back their hands, but want to know who will compensate them for their loss in material terms, given that they have been crippled for life and will no longer be able to pursue a livelihood.

The root cause of the sufferings in Fata is the fact that the state of Pakistan doesn't see matters beyond carrying out military operations in the region. There seems to be no concept of doing something for the people of Fata, most of whom consider themselves as second-class citizens of Pakistan.

As for the three men, they and their families are now living as IDPs in Kohat. They are seeking help from philanthropists in Pakistan or beyond to help them finance the purchase of artificial hands so that the men can at least work to support their families. I would request the people of Pakistan to generously extend help to them as a symbolic defiance to the Taliban, al Qaeda and the state's flawed policies in the region vis-a-vis these militants.

Published in the Express Tribune, May 24th, 2010.