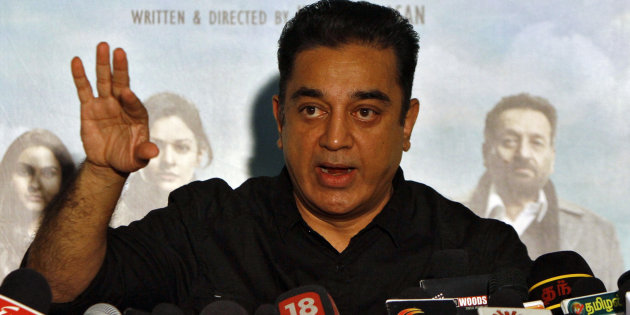 ---
Bollywood veteran actor Kamal Haasan received backlash for alleging that right-wing groups in India had moved from engaging in debates to employing "terrorism to propagate their communal agenda".

The Akhil Bharatiya Hindu Mahasabha party on Friday said Haasan and others like him "should be shot dead".

"Kamal Haasan and likes of him should either be shot dead or hanged so that they learn a lesson. Any person who uses abusive language for people belonging to Hindu faith does not have the right to live on this holy land and they should get death in return of their remarks," said its national vice president, Pandit Ashok Sharma.

The rise of Hindutva

The president of the outfit in Meerut, Abhishek Agarwal, called for boycott of films starring Haasan. "All the party members have pledged that we will boycott all the movies which star him [Haasan] and his family members. In fact, all the Indians should pledge the same. The people who insult Hindus and their religion should not be forgiven."

In his column in a Tamil magazine, the 62-year-old actor said the right-wingers could not say "show me a Hindu terrorist if you can" as "terrorism has spread into their fold too."

He was responding to Kerala Chief Minister Pinarayi Vijayan's request to comment on the attempt by "Hindutva forces to infiltrate into Tamil Nadu".

This article originally appeared on The Times of India.