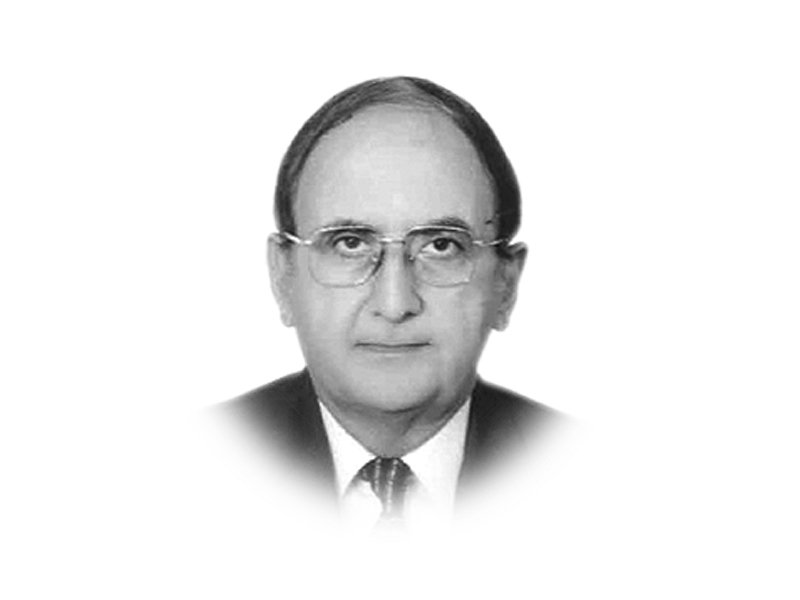 ---
The issues and problems between Pakistan and Afghanistan cannot be simply described as bilateral interaction. This relationship has become so complex over the years that it now touches all the major aspects of Pakistan's foreign policy and external and internal security. The political and security fallout of the internal strife in Afghanistan impacts not only Pakistan but it also causes problems for several countries in the neighbourhood and beyond. Some countries use this issue to pursue their regional agendas or use it to, among other things, for Pakistan bashing.

This does not mean that Afghanistan has cultivated political, economic and diplomatic clout of global dimensions. Afghanistan is far from it. The long-drawn internal strife dating back to the early 1980s and American involvement in Afghanistan that manifested differently in the 1980s and in the post-September 2001 period have impacted regional and global politics negatively. All this has made the management of the Afghanistan problem difficult for Pakistan.

Pakistan cannot view the Afghan problem merely as a bilateral issue because the foreign policy and security choices that Afghanistan makes, including its policy towards Pakistan, are shaped by the internal power politics in Kabul as well as by the influence that the US and India exercise over Afghanistan's foreign and security policy. The increased interest of China, Russia, Iran and the states of Central Asia has also to be taken into account. As the issues of terrorism, stability and peace cannot be settled exclusively at the bilateral Pak-Afghan level, the Afghan problem should be viewed as a bilateral-cum-multilateral issue.

The US does not want to talk about its role in creating Islamic militancy in the Pak-Afghan region in the 1980s to oust the military of the former Soviet Union from Afghanistan. Currently, the US plans to maintain its limited military presence in Afghanistan for an indefinite period and demands that Pakistan should serve the counterterrorism agenda as set out by Washington. The US now judges Pakistan's counterterrorism efforts on the basis of their relevance to achieving American agenda of subduing the Afghan Taliban and their allies. It hardly pays any attention to what bothers Pakistan in Afghanistan's troubled situation and its difficulties in taking military action against the Afghan Taliban that come to Pakistan because they overlap with about three million registered and unregistered Afghan refugees and local Pashtun population. Similarly, the US neither joins with Pakistan nor encourages Afghanistan to do so in Pakistan's efforts to strengthen security on the Pak-Afghan border so as to curtail unauthorised two-way movement of people and fighters across this border. The US and Afghanistan manifest similar indifference towards the permanent presence of Pakistani Taliban and their Pakistani allies in three Afghan provinces adjacent to the Pak-Afghan border.

Pakistan, the US and Afghanistan need to evolve a shared approach to deal with terrorism in and around Afghanistan through a regular dialogue that equally accommodates their security concerns. Public denunciation of Pakistan by the US or American public statements on the time frame for Pakistan to take action against the terrorist elements identified by the US are not going to be helpful.

The strident US disposition towards Pakistan has encouraged the Kabul government to display a similarly negative attitude towards the country and it treats Pakistan as the sole culprit for the inability of the Kabul government and American troops based in Afghanistan to eliminate the Afghan Taliban. India also is encouraging Afghanistan to adopt a tough policy towards Pakistan. The Afghan president talked recently about the need of establishing a criterion to judge how far Pakistan is taking action against the Afghan Taliban rather than working together with Islamabad to deal with all kinds of terrorists in both countries.

Now, China and Russia are endeavouring hard to seek a regional solution to the Afghan problem at the bilateral and multilateral level by taking other states of the region in confidence. Though these efforts have not produced any significant result, Chinese and Russian interest in seeking an amicable solution of the Afghan problem is evoking much interest in Pakistan and elsewhere in the region.

As different states are manifesting deep interest in Afghanistan and playing their 'games' with reference to the Afghan imbroglio, Pakistan will have to strengthen its multilateral diplomacy with a focus on winning the confidence of as many states as possible that are directly involved in the Afghan problem. Time has come to go beyond the oft-repeated statement that Pakistan has made massive sacrifices in the war on terrorism and that it has suffered more financial losses than what it received as economic assistance and loans.

Instead of blowing Pakistan's own trumpet on Afghanistan, its policymakers should pay more attention to the imperatives of global politics. They need to make a strong attempt to address the complaints of other states about Pakistan's Afghanistan policy, even if these complaints are based on faulty information. This must be coupled with a cogent and convincing presentation of Pakistan's concerns about the situation in Afghanistan, especially the issue of two-way unauthorised cross-border movement between Pakistan and Afghanistan. Another issue that needs to be explained to the international community is that New Delhi's belligerent approach towards Islamabad complicates Pakistan's security problems, and slows down its efforts to manage the tribal areas and the border with Afghanistan.

Instead of issuing polemical statements to counter American, Afghan and Indian assertions on internal strife and terrorism in Afghanistan, Pakistan needs a new multilateral diplomacy that takes into account the complexity of the Afghan problem and the varied interest of different states with an unambiguous view of what is possible on long- and short-term bases.

Published in The Express Tribune, November 5th, 2017.

Like Opinion & Editorial on Facebook, follow @ETOpEd on Twitter to receive all updates on all our daily pieces.
COMMENTS (4)
Comments are moderated and generally will be posted if they are on-topic and not abusive.
For more information, please see our Comments FAQ