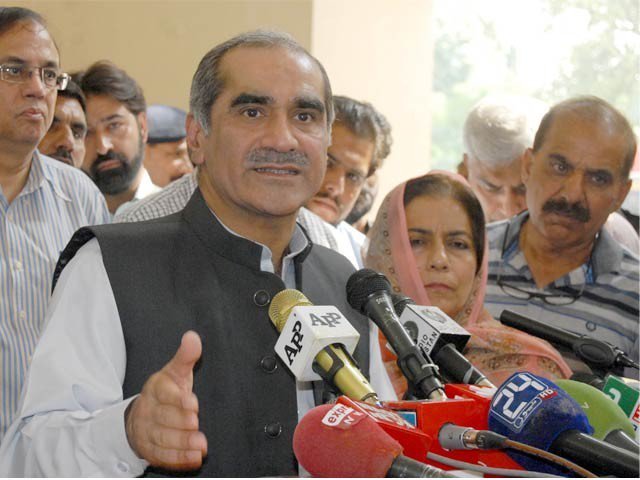 ---
Railways Minister Khawaja Saad Rafique said on Saturday that general elections, likely to take place next year, may face a delay if the law was not passed for fresh delimitation of constituencies.

The election authorities have warned the government that they would not be able to conduct elections on time unless the parliament amends the constitutional clause regarding delimitation of constituencies by the November 10 deadline. However, the National Assembly on November 2 failed to pass the constitutional amendment bill.

Speaking to media representatives in Jati Umra, he said that "his party was aware of the Pakistan Tehreek-e-Insaf (PTI) Chairman Imran Khan's agenda but Asif Ali Zardari is working on an unknown agenda."

ECP insists on constitutional amendment by Nov 10

In a clear reference to Imran Khan, Rafique said people who want to do jalsas [public rallies] are in a hurry.

"Public rallies should be conducted later, those people should work on electoral reforms which will lead to on-time general elections," he added.

Even after having reservations, the minister complained, Nawaz Sharif came back to Pakistan to face the courts.

"There is no question about not appearing before the courts, said the minister.

He also claimed that the Pakistan Muslim League-Nawaz (PML-N) was being unfairly treated while its leadership is being illegally being trapped.
COMMENTS
Comments are moderated and generally will be posted if they are on-topic and not abusive.
For more information, please see our Comments FAQ