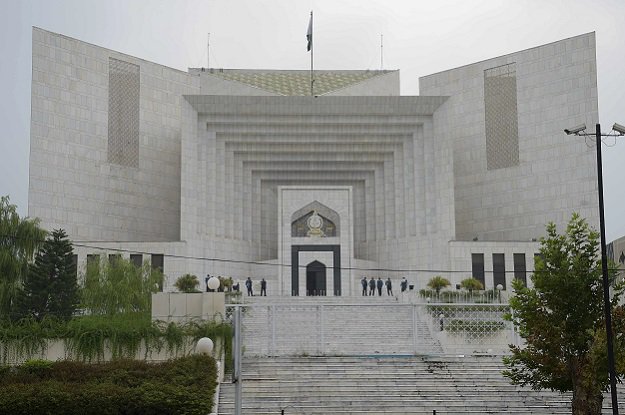 ---
ISLAMABAD: The Pakistan Bar Council (PBC) has asked the Judicial Commission of Pakistan (JCP) to reconsider its decision to not grant extension in the service tenure of seven additional judges of the Lahore High Court (LHC).

On Thursday, PBC Vice Chairman Ahsan Bhoon sent a letter to Chief Justice Mian Saqib Nisar, who is also the JCP chairman, calling for a review of the decision "in a modest and objective manner".

On October 25, the Parliamentary Committee on Judges Appointment had refused to extend the tenures of three judges, contradicting the JCP's suggestions, and referred the matter back to it for review.

The parliamentary committee did not endorse the JCP's decision to drop the names of seven LHC judges either. It asked the JCP to share reasons for not allowing the extension for these judges.

In view of the situation, the PBC vice-chairman expressed the hope that the JCP would reconsider this "most unhappy decision" without making it a matter of prestige.


JCP advises against extension in tenure of seven judges


Expressing concern over the methodology and criteria for appointing high court judges, Bhoon said that the recent "confirmations, rejections and extensions granted to additional judges of the Lahore High Court is a point at hand".

This, he said, was an opportunity for making amends and "if it is lost, the legal community and the public will lose confidence in the justice system and the independence of the judiciary".

He wrote, "I had previously expressed my serious reservations on the manner of selection and assessment of merit while appointing judges. Lawyers are best judges of the performance of members of the bench. There is almost unanimity that the process and decisions were not transparent. It was flawed and riddled with subjectivity. Our strong reservations (which were widely shared in the Bar Associations) were also supported by the Parliamentary Committee which found the courage to request the Judicial Commission to review its decision".


SC to take up serving IHC judge case today


Reminding the JCP that the quality of justice depended on the quality and independence of members of the bench, Bhoon called for collective soul searching before arriving at "an honest conclusion of its decline, or improvement. However, the bar is a partner in the administration of justice".

An executive member of the PBC, Raheel Kamran Sheikh expressed disappointment that PBC members from small provinces had not contributed their views on the matter of judges' appointments in high courts.

Urging members of the Pakistan Bar Council not to act as 'Punjab Bar Council', he said it should not just raise objections to appointment of judges in LHC.

"Instead of acting on personal agendas, PBC members should act fairly by pointing figures at the discretionary powers of the chief justices regarding the nomination of judges," said Sheikh.
COMMENTS
Comments are moderated and generally will be posted if they are on-topic and not abusive.
For more information, please see our Comments FAQ