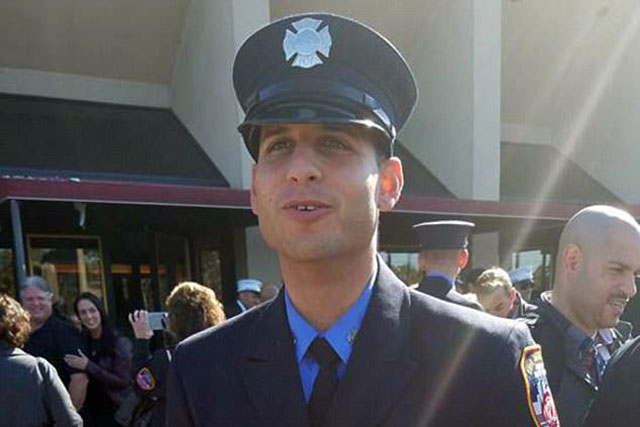 ---
The son of a convicted terrorist has graduated to become a firefighter in the Fire Department of the City of New York (FDNY).

Omar Ahmed Sattar, 30, graduated last month from the FDNY Academy alongside over 250 graduates which also include the son of a firefighter killed on 9/11, according to the New York Post.

The rookie firefighter is the eldest son of 58-year-old Ahmed Abdel Sattar, who was convicted in 2005 by authorities in the United States for "soliciting crimes of violence" and conspiracy to murder Jews. He is currently serving a 24-year prison term in the federal penitentiary in Marion, Illinois.




The elder Sattar is believed to be an associate of Sheik Omar Abdel Rahman, a blind Muslim cleric who masterminded the 1993 World Trade Centre bombing, which killed six people, as well as failed plots to blow up other New York City buildings and tunnels. Investigators found him to be using his home as a communications hub to further the schemes of the radical Muslim cleric.

American Muslims brace for backlash after NYC attack

Regarding his new job, the younger Sattar said becoming a New York City firefighter is a dream come true. "This is what I have always wanted to do. This is who I have always wanted to be. I have always admired firefighters," Omar said.

Omar went on to say that he has admired firefighters ever since he saw one rescue his family's missing cat after his family's apartment caught on fire when he was just eight years old. "One of the firefighters standing in the street overheard, walked over and asked who was missing," he said. "My mother replied, 'Our cat', and he went up and found her hiding under a bed and brought her down," he added.

"I remember being impressed and in awe of what just happened. … I respect FDNY members, and I am humbled to have this opportunity to be a part of this incredible Department. The FDNY is a family that always supports each other, and now I am living it. It means the world to me to be here. When I look back on my career as a firefighter, I want to know that I did the best I could with the opportunity I was given."

Muslim teacher wins 'unfair dismissal' case over disturbing 9/11 video

Omar Sattar will be assigned to Engine Company 282 in Borough Park, Brooklyn – an area with a large population of Orthodox Jews. The New York Post quoted a number of FDNY employees who said they did not agree with allowing Omar Sattar to become a fireman because of the unfettered access that firefighters have to hospitals, crimes scenes, and other official areas. But an FDNY spokesperson said: "Omar Sattar will be judged on the merits of Omar Sattar."

John Palombo, whose father, Frank, was one of the 343 firefighters killed in the World Trade Centre terror attacks of 2001, also graduated with Omar Sattar last month.
COMMENTS
Comments are moderated and generally will be posted if they are on-topic and not abusive.
For more information, please see our Comments FAQ