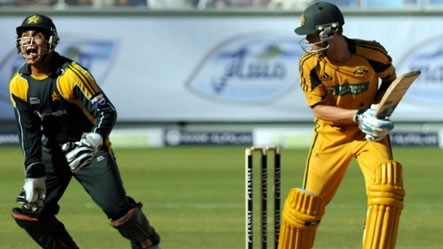 ---
LAHORE: Pakistan Cricket Board Chief Ijaz Butt rejected match fixing allegations on Sunday, and claimed Senators Haroon Akhtar and Traiq Azeem wanted the PCB to oblige a contractor.

Speaking to the media after chairing the PCB Governing Board meeting, Ijaz Butt said these senators had threatened to malign him if he did not pay an undue payment.

He rejected match-fixing allegations, but did not elaborate the reason for a ban on players after their return from Australia.
COMMENTS
Comments are moderated and generally will be posted if they are on-topic and not abusive.
For more information, please see our Comments FAQ