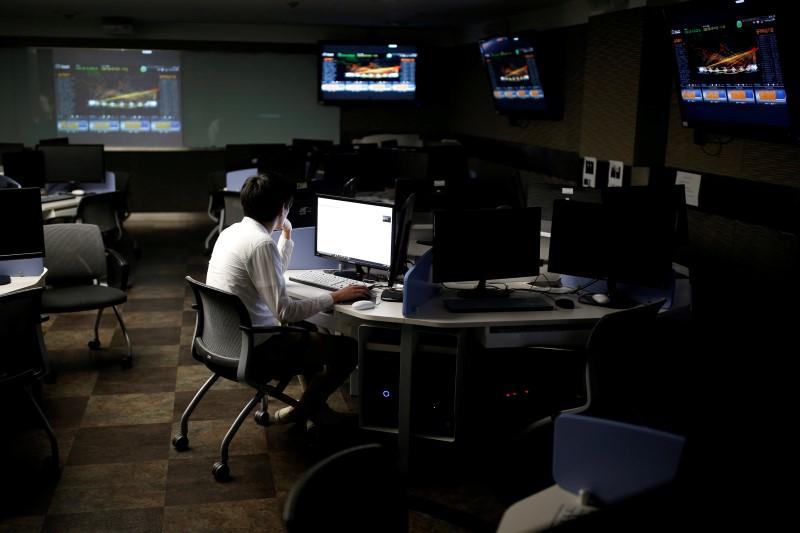 ---
ISLAMABAD: Pakistan is witnessing a movement of business incubators and startups. It is encouraging that youth is responding to such opportunities.

The analysis of this tide reveals that nascent efforts are yielding positive benefits, but a lot is still needed to take our startups to the next level.

We share here an account of our recent visit to a business incubator in Islamabad, being steered by the National Incubation Center (NIC) of the Ministry of Information Technology.

NIC Islamabad

80 aspirants to participate in She Loves Tech Pakistan

Meandering through the dusty, deserted but cemented, wide roads in H-9, parking the car at the back of an old government building, we were half- expecting another dingy 'Sarkari Daftar'. There were tell-tale signs for a surprise though.

Entering through full length glass doors, a brightly painted staircase that spiraled right in the center of the building to the upper floor, creating an aura of openness. Two minutes up the stairs, and we saw that resonating in the work culture of the place too. On one side, a set of young men were playing snooker, right next to a small cafe serving coffee and snacks. On the other side, on some comfy looking leather couches, some other young men and women were peering into their laptops.

The walls were brightly painted, the floors were shiny clean, and the lights were just the right combination of day light and electricity. The place was buzzing with a youthful vibrancy. We were in for more pleasant surprises that day.

Supported by the Ministry of IT, under the public private partnership efforts, the NIC has established centres in Islamabad, Karachi, Lahore and Peshawar. The NIC Islamabad (managed by JAZZ and Teamup) has inducted 21 startups in its first cohort and 26 startups in the second round.

"We coach and nurture the young talent and support them to succeed in commercialisation of their ideas", one of the officials of the Teamup, an organisation managing the platform informed us.

E-commerce: Chinese tech giant Alibaba set to enter Pakistani market

Seed funding was provided by Ignite, a national technology fund while Jazz accelerator is a premium program that helps sustain the incubation activity through more funding and services. Teamup manages operations of the NIC, Islamabad providing startups the opportunities to connect with seasoned professionals, ambitious peers, and mentors.

Such synergies by different public and private sector organisations is an achievement in itself in this country.

We had a brief interaction with the start-ups with ideas ranging from social innovation (using technology to facilitate working moms) to re-defining entertainment (augmented reality games promoting healthy activity).

We saw contagious confidence, enthusiasm but also struggle while interacting with the young talent. Contrary to what international media is projecting about Pakistan, young entrepreneurs were determined that they will create their own Silicon Valley in Pakistan.

What's next?

As a nation, we should admire initiatives like NIC and Plan9—both driven by the public sector— to spawn the movement of startups in Pakistan. However, the burning question is, "How to take these start-ups to the next level, where we can have our own Steve Jobs, Mark ZuckerBerg and Jeff Bezos among others". We think the following four steps may strengthen the entrepreneurial ecosystem for such initiatives to move in the right direction

Research and development

First, it is important to invest more resources in research and scientific advancement within the eco-system of commercial activity. Evidence from all across the world indicates that high value entrepreneurship has flourished due to state funding for research and development.

Pakistan at this point has minimal investments in this area. Where investment does exist, it is usually not effectively designed and is inefficiently used.

Research departments of universities should be funded through more competitive grants and scientists should be encouraged to collaborate for commercialisation of their ideas. It is advisable that incubators and accelerators provide sufficient opportunity to young entrepreneurs to interact with scientists and scholars of liberal arts.

Such interdisciplinary interactions lead to innovation and knowledge spillovers.

Investment climate

An enabling institutional framework is key to take entrepreneurship forward.  There should be focus on ensuring reduction in the tax burden on startups and young firms, better contract enforcement systems, easier business registration, and smooth processes for permission to construct or transact property.

A young entrepreneur confirmed, "Tax exemptions for 3 years by the federal government has encouraged us to make more efforts." He further suggested that insolvency regime should be streamlined for the startups to encourage experimentation and to embrace failures.

Large businesses should come forward

Many startups are working on innovative ideas which can help the private sector boost its competitiveness.

Khurram Lalani, one of the entrepreneurs informed that on his portal (Consuldents), industrialists can post demand for innovative business solutions and young talent will help them find those. An entrepreneur, who won a grant from Stanford University through a business plan competition, informed how he was involved in the digital inclusion for marginalised segments in the country.

This is the time that large-scale private sector firms come forward to exploit the young talent and to give back to the nation. They need to engage with such incubation centres that will create a win-win situation for both industrialists and young entrepreneurs.

Spillovers from China

If we say it's a time to ride the tide, then it is inevitable that we highlight the opportunities CPEC presents.

A young entrepreneur informed us that his innovative initiatives are aimed at enhancing access to finance for micro/cottage businesses.

"Some investment from Chinese investors in this sector can make a huge impact," he opined. Pakistan is making progress in implementing infrastructure projects under CPEC but it's time to focus on potential technological spillovers from China.

AKU launches high-tech lab to enhance dental education

It is encouraging that China has started taking many students from Pakistan in several graduate programmes across many universities. Some exchange programmes are also in the pipeline but moving forward we will have to make arrangements with China to get an access to technologies such as robotics, Fintech, machine learning, electric cars, and renewable energy.

If we see closely the recent rise of innovation culture in China, it becomes clear that there are rare technological spillovers from China to Pakistan. The Economist recently reported, "Around $77bn of venture-capital (VC) poured into Chinese firms from 2014-2016, up from $12bn between 2011 and 2013…China's 89 unicorns (startups valued at $1bn or more) are worth over $350bn". How much are we integrated with China to get even a small pie of this innovation revolution?

We think that Pakistan needs to make efforts to take its startups movement to the next level to enhance competitiveness of the economy.

Naveed Iftikhar is a public policy practitioner and researcher

Komal Shakeel is an economist and development consultant

Published in The Express Tribune, October 30th, 2017.

Like Business on Facebook, follow @TribuneBiz on Twitter to stay informed and join in the conversation.
COMMENTS (5)
Comments are moderated and generally will be posted if they are on-topic and not abusive.
For more information, please see our Comments FAQ