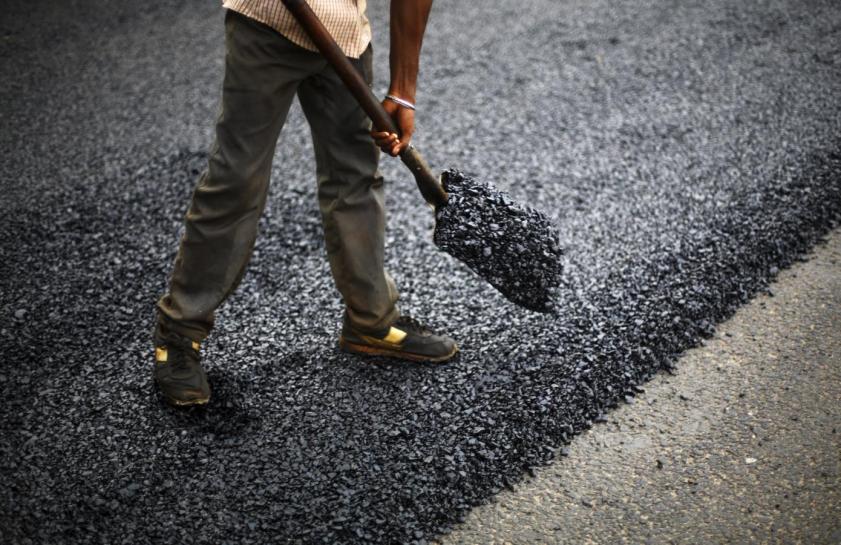 ---
ISLAMABAD: Public-private partnerships (PPP) are expected to be lined up to take advantage of new infrastructure projects but it seems that the government is throwing its weight behind state-owned Special Purpose Vehicles (SPV), especially for lucrative motorway projects.

Let's take the example of Lahore-Sialkot motorway project – a six-lane modern highway that will drastically cut travel time between two industrial centres to a mere 45 minutes. It is a $430-million project conceived by the National Highway Authority (NHA) in 2015 to be executed in the PPP mode on build, operate and transfer (BOT) basis.

Now, the NHA has decided to sign a concession agreement with a private limited company named Lahore-Sialkot Motorway Infrastructure Management (LSMIM).

CPEC should not become a boulevard of broken dreams

This private company or SPV is a wholly owned subsidiary of the military engineering organisation – the Frontier Works Organisation (FWO) – which will operate motorways for 25 years.

The SPV will enjoy entitlement to all revenue streams for meeting its operational costs including road tolls but also to potential revenues from contractual arrangements with third parties.

Bank Alfalah will act as an agent bank and security trustee for the concession agreement. Around 70% of the project cost is loan so it has a high financial leverage ratio.

At this stage of the motorway, there are no real private players. Although LSMIM is a private company, it is owned by the government and was created primarily to decouple its revenues and liabilities from those of the parent company.

So money changes hands between government institutions only. Later on, the FWO (or LSMIM, strictly speaking) is expected to award sub-contracts to big private players such as Nespak.

The point of major concern is the limited role of private sector in such mega projects, especially in those that have a strong business case. The upgrading of Super Highway to Karachi-Hyderabad motorway was again done by the FWO on BOT basis with operation and maintenance rights for the next 25 years.

Infrastructure bonds

However, when it comes to non-lucrative or money-losing projects such as Hyderabad-Sukkur motorway, the government looks up to Chinese companies as toll revenues won't be lucrative enough to make interest payments.

As debt financing is very expensive, what the government could have done is to issue long-term tradable infrastructure bonds by creating SPVs in cooperation with local governments.

If the Federal Board of Revenue (FBR) exempts part of the income from infrastructure bonds from taxes, the bond market will grow and make public financing of long-term infrastructure projects much easier.

For Pakistanis, China 'friendship' road runs one way

The Employees Old-Age Benefits Institution (EOBI) is an institution that may potentially invest millions in such long-term bonds as pension funds have liabilities that stretch over decades so it may be a good strategic fit.

A subsidiary of the Ministry of Finance – the Infrastructure Project Development Facility (IPDF) – already has plenty of experience in project preparatory work for PPPs including designing bid documents along with transaction structures for PPP modalities.

Similarly, the Pakistan Development Fund (PDF) is another entity of the finance ministry that was created to raise capital through the issuance of Islamic bonds and has around $1.5 billion of liquid cash injected by Saudi Arabia into its balance sheet since 2014.

PDF can co-engineer various infrastructure bonds in partnership with provincial and local governments with an interest rate that depends on market lucrativeness of the infrastructure project.

IPDF can provide the required knowledge capital to ink memoranda of understanding (MoUs) for setting up various SPVs with local bodies to develop connectivity and meet funding needs.

A project SPV domiciled in special economic zones will be of particular interest due to long-term financial incentives such as subsidies.

Public-private partnerships or P3 deals are often hailed as a panacea for project financing that help complete projects faster, better and cheaper but apparently government's PPP policy is not working.

However, SPVs can work as they inherently promote efficiencies in infrastructure development and tax collection.

At present, the government is using SPVs for the purpose of creative accounting and to keep its liabilities as well as revenues off its books.

In the light of 18th Constitution Amendment, it is imperative that the government should try to engage local governments for setting up project-based SPVs that are run in a professional corporate-like manner instead of putting every project queued up for a slice from the Public Sector Development Programme (PSDP).

The writer is a Cambridge graduate and is working as a strategy consultant. He tweets at @faranmah

Published in The Express Tribune, October 30th, 2017.

Like Business on Facebook, follow @TribuneBiz on Twitter to stay informed and join in the conversation.
COMMENTS
Comments are moderated and generally will be posted if they are on-topic and not abusive.
For more information, please see our Comments FAQ