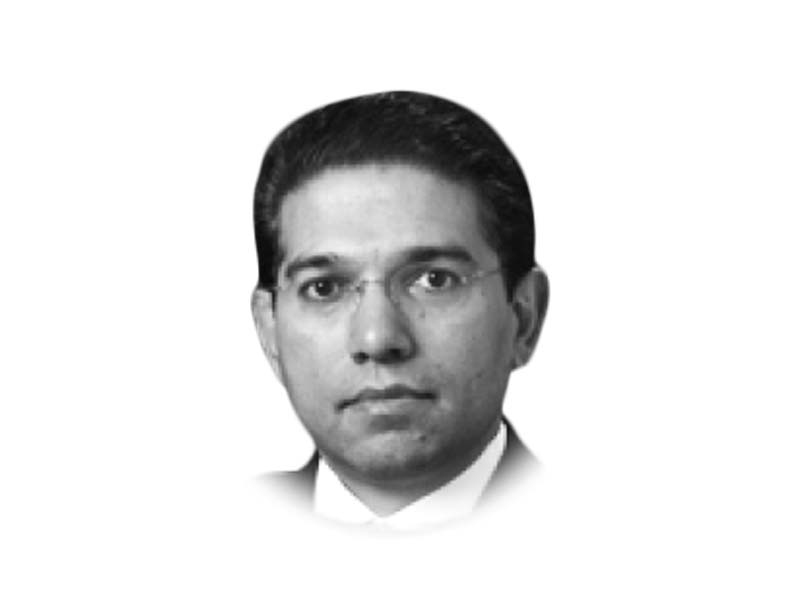 ---
The much anticipated 19th National Congress of the Communist Party of China (NPC) has produced fewer dramatic changes in leadership or policy than feared. While President Xi Jinping consolidated his power, the changes are not significant enough to usher in any dramatic changes in China's policies. This is good news for Pakistan in general and for the CPEC plan in particular.

The week-long NPC which concluded recently has formally begun the era of President Xi Jinping by elevating his stature and authority tremendously. President Xi has been identified as a 'paramount' leader and becomes the only third name to be added to the Communist party's constitution after Chairman Mao Zedong and Deng Xiaoping. "Xi Jinping thought on socialism with Chinese characteristic for a new era" has become part of the party's constitution. The military's powerful top body also shrunk from 11 members to seven members with President Xi as its head.

Equally important is the fact that the new leadership in the seven-member Politburo Standing Committee (PSC) does not include heir apparent, breaking away from a quarter of a century tradition.

The consolidation of power to President Xi has been achieved at the 19th NPC.

It was not a one-way street though. The 19th NPC also showed some degree of consensus and compromise. The number of members in the committee was kept at seven rather than being cut to five, as had been speculated. The closely watched, Wang Qishan, President Xi's anti-corruption tsar, has retired, retaining the informal rule that PSC members should retire at 68. Also, Hu Chunhua and Chen Miner who are widely considered to be Xi's leading protégés were not promoted to the PSC but made it to the wider 25-member Politburo.

We think this implies that there will be no dramatic changes in China's internal as well as external policies.

The most profound policy take-aways from the 19thNPC were China's long-term ambitions laid out by President Xi. Until now, China has been a reluctant and silent world power; unwilling and shy to throw its weight around. The 19th NPC laid out China's ambition to achieve 'leading global influence' by 2050, after building a 'moderately prosperous society' by 2020 and becoming the world's 'top innovative nation' by 2035.

The focus on economic management and foreign policy is also evident by the inclusion of Liu He and Yang Jiechi in the Politburo. Liu He is one of President Xi's closest economic advisers while Yanf Jiechi is a former foreign minister and the first top diplomat to join the Politburo since 1992.

The post-19th NPC China provides both opportunities as well as potential challenges to Pakistan.

Continuity of the CPEC plan will be a clear advantage to Pakistan. Given One Belt One Road (OBOR) is one of the main initiative of President Xi's first term, this initiative will get a lot more impetus in his second term. This will only mean stronger support for CPEC from the Chinese side.

A stronger and more outward looking China will be beneficial to Pakistan beyond CPEC too. Part of China's 2050 ambition includes having a strong and potent military. A strong and on-side China will provide the counter-balance Pakistan needs to face the geo-strategic challenges in its neighborhood.

While Sino-Pak alliance is time tested, we caution that Pakistan will have to keep pace with China's ambition in order to avoid the risk of being left behind. China will be supportive and patient with Pakistan but make no mistake that it will not wait forever and deviate from its 2050 ambition to accommodate Pakistan. It is up to Pakistan now to ensure that it stands tall above internal squabbling, unites behind a common goal and delivers its part of the bargain to ensure success of CPEC. The Xi-era should be a Pak-era too.

The ball (ping pong?) is in our court!

Published in The Express Tribune, October 28th, 2017.

Like Opinion & Editorial on Facebook, follow @ETOpEd on Twitter to receive all updates on all our daily pieces.