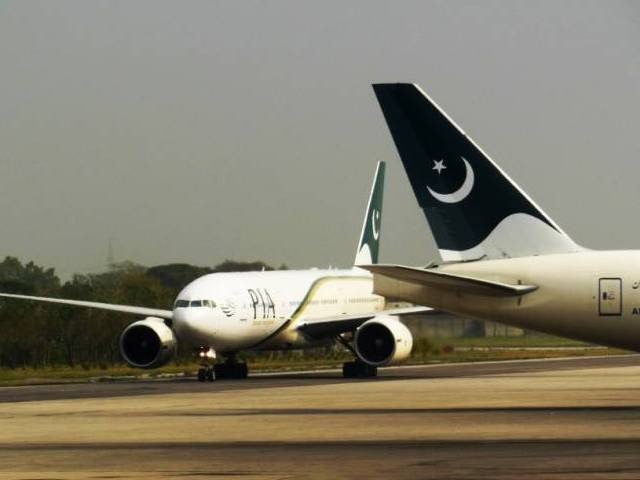 ---
ISLAMABAD: The federal government has not been able to control the losses incurred by Pakistan International Airline Corporation Limited (PIACL), which come to millions every month since the Pakistan Muslim League-Nawaz (PML-N) came into power in 2013.

During the last National Assembly session, MNA Sajida Begum had asked for details and reasons behind the monthly losses incurred by the PIACL starting from June 2013 to date. In a written reply, the session was informed that the national flag carrier has suffered losses that amount to a total of Rs157 million, while only being profitable for five months out of the four years from 2013 to 2017.

PIA business plan banks on bailout

According to the reply written by Minister-In-Charge of Aviation Division, during the year 2013 to 2014, fuel prices were very high, reaching US$100 per barrel and above, which added significantly to the fuel expenses. Another reason stated by the ministry was the shortage of aircraft in the fleet. The monthly instalments paid for leasing aircraft also contributed towards the losses incurred

The only months that the PIACL did not run in losses included October in 2013, January, March and February in 2015 and the March of 2016. The losses for June 2013 alone stand at a staggering Rs2.337 million, however, June 2016 was perhaps the worst month for PIACL during PML-N's tenure, with financial losses reaching up to Rs8.523 million. In December 2013, the losses incurred were Rs 7.262 million while in December 2016 the amount of Rs7.379 million was incurred as losses, which were then brought down to Rs4.263 million in May 2017.

PIA refurbishes its Boeing 777 at airline's engineering base in Karachi

The national airline has been focused upon by lower house parliamentarians during the last few sessions. Previously, the sale of a PIACL aircraft to a German museum and the appointment of acting PIACL CEO Bernd Hildebrand came under scrutiny, while giving a plane to a film crew in Malta was also spoken about.