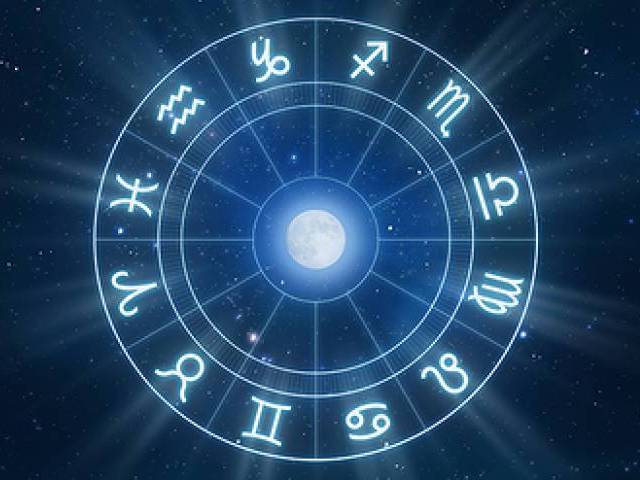 ---
Your Stars Today
Aries | March 20 – April 18


As an Aries, you don't expect anybody to do things for you, because they take longer and usually don't do what you had in mind. Now, however, certain matters are in others' hands, and there's no arguing the point. So back off, and leave them to it. The results will be a pleasant surprise.

Taurus | April 19 – May 19




Few things worry you more than being forced to neglect minor but potentially crucial details. But that's exactly what you've had to do. Fortunately, now that your ruler Venus has moved into the portion of your chart that accents such matters, you'll be able to deal with them, both swiftly and easily.

Gemini | May 20 – June 20




For you, as an inquisitive Gemini, this is your kind of week. Between the thrilling ideas indicated by your ruler Mercury's recent link with Uranus and its encounter with expansive Jupiter, this Wednesday, what and who you encounter is bound to be interesting. And some of what arises could be life-changing.

Cancer | June 21 – July 21




Obviously life would be easier if you could make decisions regarding your way of living and working now. But with changes in the air, even the simplest of arrangements would need to be altered, if not entirely rethought before the week is over. For now, focus on exploring your options, in detail.

Leo | July 22 – August 21




Everybody's saying there's promise in the air. But for you, as a fire sign, that's not enough. It's essential that you take action. But confusion, both in practical matters and in your priorities is preventing that. Actually, that's best. The coming days' events will change everything, and for the better.

Virgo | August 22 – September 21




The New Moon may not be until Thursday, but the odds are good you're already aware of or, possibly even discussing, the remarkable ideas it promises. Knowing that, for now, explore absolutely everything that comes your way. Over the next few days you can rethink and refine those plans and ideas.

Libra | September 22 – October 22




Now that your ruler Venus has joined the Sun and Mercury in Libra, it's time define and discuss certain increasingly tricky issues. Tempting as it is to put these off until the mood is better, with things changing every day, you'd regret it. Say what needs to be said, clearly and right away.

Scorpio | October 23 – November 21




Intriguing as ideas currently coming your way seem, they've little to do with your current situation. Despite that, a good idea is worth exploring, even if only because you might learn something. But the fact is, with things changing so swiftly, what seems far out now could soon fit in perfectly.

Sagittarius | November 22 – December 20




True, you benefit from having been born under perhaps the most flexible sign of the zodiac. But, still, even you could struggle with the shift in focus indicated by your ruling planet Jupiter's move into the most strategic portion of your chart, especially since it accents reflection first, and action later.

Capricorn | December 21 – January 18




Recent complications may have been both a distraction and slowed progress. In the process of dealing with them, however, you've not only learnt a lot, you've recognised that the time has come to rethink both existing arrangements and certain long term goals. This isn't just wise. Within days you could need to begin making changes.

Aquarius | January 19 – February 17




In late September, lucky Jupiter and your ruler Uranus formed an extremely rare and powerful link. While you may have been aware of pivotal events at the time, as many were going on behind the scenes. They're still unfolding and, often, will prove thrilling. Knowing that, explore absolutely everything that comes your way.

Pisces | February 18 – March 19




Somebody seems to think they can put the blame for their problems at your doorstep. While everybody knows this is untrue, you really must confront the individual in question or they'll assume they can continue to shift their responsibilities in your direction. Speak up now. Ultimately, you'll be glad you did.

Published in The Express Tribune, October 16th, 2017.
COMMENTS
Comments are moderated and generally will be posted if they are on-topic and not abusive.
For more information, please see our Comments FAQ