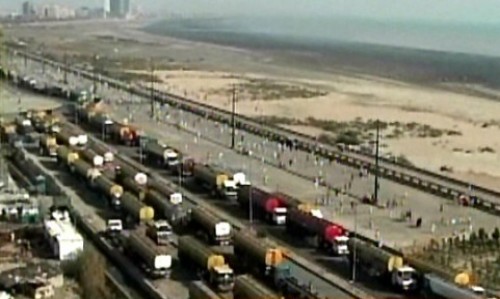 ---
KARACHI:
The oil tankers were still parked on the roads on Saturday despite the Supreme Court's orders to move them to Karachi Port Trust plots in Kemari.
Drivers of the oil tankers said that the area allotted for the parking of tankers lack proper facilities.
Supreme Court ordered the oil tankers association to evacuate the Shireen Jinnah Colony in Clifton to rid the locals of the hassle.
Nonetheless, the drivers defied the Supreme Court orders of leaving the place within 12 hours.
The parking area has a capacity to accommodate at least 1,500 oil tankers.
COMMENTS (1)
Comments are moderated and generally will be posted if they are on-topic and not abusive.
For more information, please see our Comments FAQ