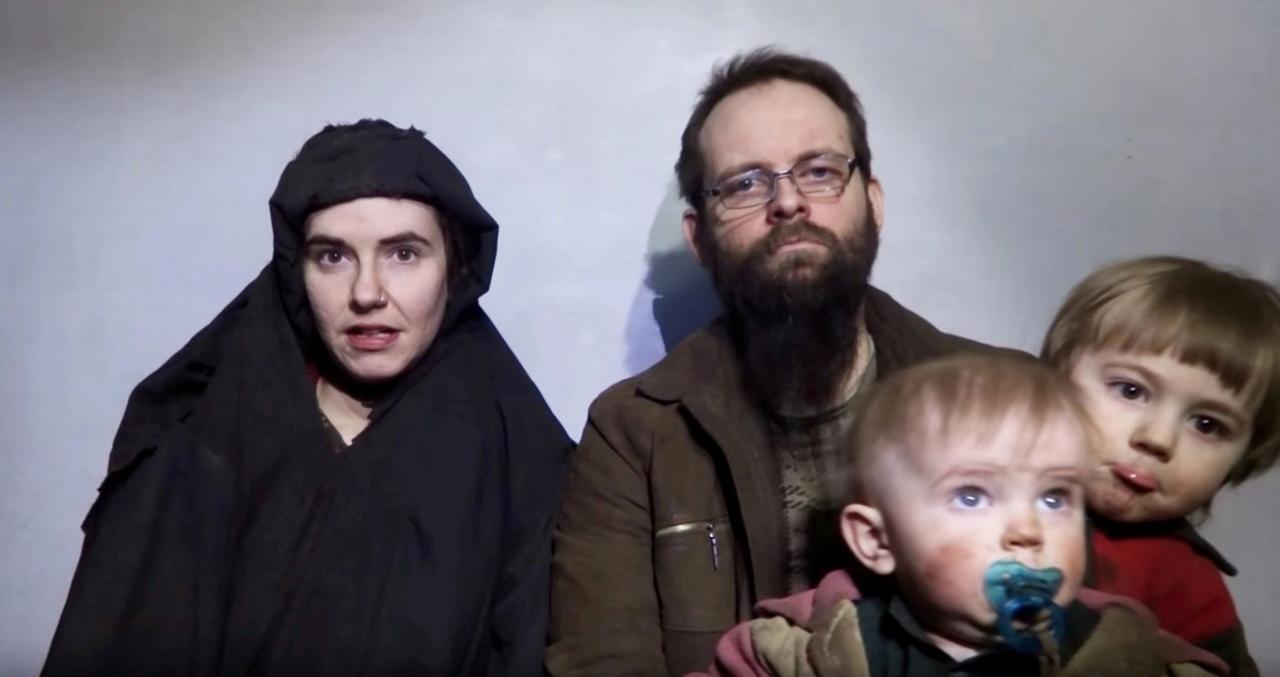 ---
ISLAMABAD: Pakistan Army troops shot out the tires of a vehicle carrying a kidnapped US-Canadian couple and their children in a raid that led to the family's release, a security official said on Friday.

The operation late on Wednesday freed American Caitlan Campbell, her Canadian husband Joshua Boyle and their three children who were born in captivity following five years as hostages of the Taliban-linked Haqqani network.

A senior security source on Friday detailed how the family were freed following a car chase in the tribal region bordering Afghanistan. He said the security forces and intelligence agents, acting on a US intelligence tip, zeroed in on a vehicle holding the family as they were being moved in Kurram agency.

Pakistan Army rescues Canadian-American family held hostage by Taliban

Agents from Inter Services Intelligence (ISI) and army soldiers attempted to intercept the vehicle, but it sped away and was chased into a district in northwest, according to the security source. "Our troops fired at the vehicle and burst its tyres," he said, declining to be identified because he is not authorised to speak openly to the media.

The kidnappers managed to escape, the security official added, saying the troops wouldn't fire at the fleeing captors for fear of harming the hostages. The army recovered the hostages safely from the car.

DG ISPR Maj-Gen Asif Ghafoor told NBC News that the vehicle's driver and another militant had escaped to a nearby refugee camp.

A second security official, speaking on condition of anonymity, said US drones had been circling the town of Kohat, on the edge of the tribal areas on Wednesday, suggesting US co-operation included sophisticated surveillance inside Pakistan.

The US embassy in Pakistan declined to comment on the drone report.

The family's rescue has been hailed by US President Donald Trump as a "positive moment" for US-Pakistan relations, which have frayed in recent years amid Washington's assertions that Islamabad was not doing enough to tackle Haqqani militants who are believed to be on Pakistani soil.

Trump, in a statement, said the release of the hostages indicates Pakistan was acquiescing to "America's wishes for it to do more to provide security in the region".


COMMENTS (1)
Comments are moderated and generally will be posted if they are on-topic and not abusive.
For more information, please see our Comments FAQ