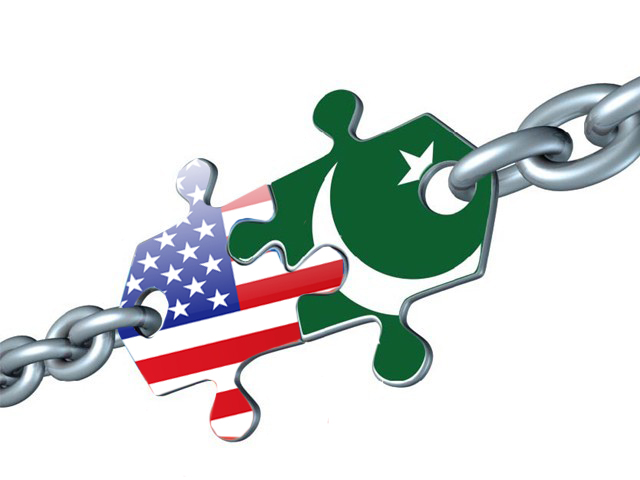 ---
KARACHI: Amid persisting strain in relationship with the United States, Pakistan has cobbled together a contingency plan to deal with any decision by the Trump administration to slap Islamabad with economic sanctions, Daily Express has learnt from government officials.

According to the plan, Pakistan will further expand its diplomatic, economic and defence ties with other countries, including Russia and China.

The government is also studying a proposal to set up a working group to strengthen bilateral ties with likeminded countries.

Pakistan prepares 'toughest diplomatic policy' for US

"A formal announcement to this effect would be made after consulting these countries," one official said. "The government would offer them incentives to invest in different sectors of Pakistan's economy," he added.

Another official said the government would also approach likeminded countries with the help of China with the offer to join the multibillion-dollar China-Pakistan Economic Corridor (CPEC).

Pakistan has also finalised a five-point agenda for future negotiations with the United States.

US wants to maintain ties with Pakistan

"The National Security Committee would chart out course for future ties with the United States," added the official.

Pakistan's civil and military leadership has been constantly monitoring the statements of American officials since the announcement of the new Afghan strategy by President Donald Trump.

"They have decided that Pakistan would not buckle under any 'do more' demand from the United States," a third official said.

According to sources, Pakistan is waiting to see the Trump administration's response to its concerns vis-à-vis new Afghan strategy following a flurry of meetings between Pakistani and US officials, including Premier Shahid Khaqan Abbasi's meeting with US Vice President Mike Pence and Foreign Minister Khawaja Asif's recent interactions in Washington.

US may slap sanctions on Pakistani govt officials 'with ties to terrorists'

US Secretary of State Rex Tillerson and Defence Secretary Jim Mattis would be travelling to Islamabad later this month. According to AFP news agency, the agenda of their visit has been designed to drill home Trump's message that Pakistani's alleged support for militant groups has to end, say the officials briefed on the visits.

The government has finalised a five-point agenda for talks with Trump's lieutenants. The Trump administration would be asked 1) to establish relations on the basis of sovereign equality; 2) to stop blame-game against Pakistan; 3) to call off attempts to make CPEC controversial; 4) to review its decision of giving India a greater role in Afghanistan; and 5) to rethink its entire Afghan strategy.

According to sources, if the Trump administration refuses to budge, then the National Security Committee would chart out a new course for future relationship with the United States.
COMMENTS (3)
Comments are moderated and generally will be posted if they are on-topic and not abusive.
For more information, please see our Comments FAQ