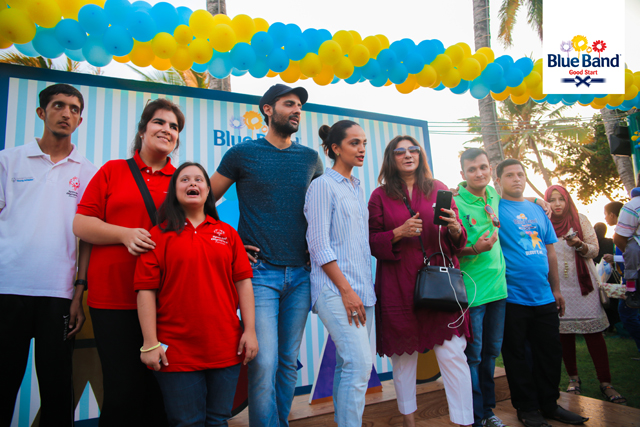 ---
The idea of unified and inclusive sports is little heard of in Pakistan.  We interviewed Daniyal Alvi from Special Olympics Pakistan to know more about the idea behind Unified Sports, the role it plays for a more inclusive Pakistan and how it benefits society in general.

What are unified and inclusive sports?

In Unified Sports, each team consists of both special athletes and mainstream people, usually in equal ratios. The idea is to bring people together so they interact and understand each other in an informal setting. Having kids sit down and talk is not a very reliable method to bring them close.

However, when they're playing, they're really themselves. And when you put different children in a sports team, you've set the standard that they're all equally important for the team. This provides motivated, but casual setting for children in order to get to know one another and become friends.




What are the benefits of unified or inclusive sports on growing special kids?

Sports make the perfect outlet as it not just gives them a space to fit in but also trains them for it. They become confident, learn team work, understand their responsibilities towards achieving a goal and learn personal skills. Lastly, the best and the biggest benefit is that they make a place for themselves in the society. According to statistics, 82% of family members report that special athletes' self-esteem was improved after participating in Unified Sports.

We have had parents of special athletes come to us and tell us how much they're respected for their kids' achievement. Furthermore, 83% of special athletes reported having more friends without disabilities after participating in Unified Sports – genuine friends and lasting relationships, not just pity and sympathy.




What impact does inclusive sports and play have on kids without disabilities?

This is one of the key takeaways from Unified Sports. Mainstream kids can actually learn a lot from their differently-abled peers. Giving a personal example here, before actually interacting with differently-abled people, I did not know how to approach them, but when I did, I learned that there's actually nothing different.

I keep throwing in statistics, but another survey concluded 79% of Unified Sports teammates without disabilities reported to have increased their understanding of people with disabilities.  They began appreciating their potentials, were able to interact with them and see them beyond their disability. Not to forget, interacting with differently-abled allows mainstream kids to become more understanding, empathetic and happy – as they start appreciating life more and grow emotionally.




What can parents do to encourage a more inclusive Pakistan?

Parents of differently-abled kids should understand that their kid is like any other kid. They shouldn't hide or seclude them from the world. They should involve their kids in different activities to understand their needs and likes, treat them as equals and give them respect. Parents play a huge role in the development of kids.

On the other hand, parents of regular kids should understand that every child is equal –deserves love and kindness and is equally talented. They should teach their children to have an open mind and not judge or stereotype people.




Blue Band recently reminded parents to teach empathy and inclusivity to their children. We need such positive messages and a regular, neutral portrayal of differently-abled on the media because they're usually portrayed as people needing pity and sympathy.

When a big brand like Blue Band delivers the cause in a realistic and positive manner, it makes us hope that society will pay attention to it. The impact of such initiatives is great, since parents have watched the Blue Band ad with their kids and kids have actually asked them what it means. This opens doors for open communications and better understanding.




What should teachers and schools do to promote a more inclusive Pakistan?

Ideally, unified and inclusive education system is the answer to promote inclusivity. However, it can't be done overnight. The next best thing that schools and teachers can do is to incorporate activities in curriculum that promote inclusivity such as unified or inclusive sports with differently-abled children.

They can ensure that students get workshops on inclusive behaviour that cover not just the differently-abled, but also other people from all races, religion, colour etc. More importantly, teaching empathy should be a key message, which should be built into kids from an early age.