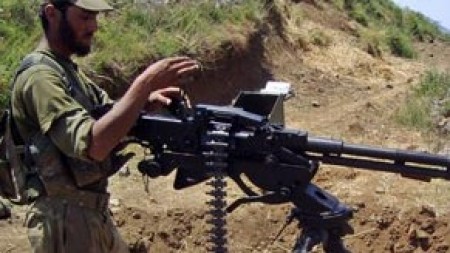 ---
ORAKZAI: Thirty one-militants have been killed in clashes with security forces in upper Orakzai Agency.

Four militants, additional to the earlier 27, were killed and five others were injured as gunship helicopters bomb militant hideouts at the Khyber-Orakzai Agency border.

Sources said the clashes took place when militants attacked security forces personnel patrolling in the Darah Sam area.

Security officials retaliated killing 27 militants. Their bodies have been taken into the army's custody.

2 army men have sustained injuries in the incident.
COMMENTS (1)
Comments are moderated and generally will be posted if they are on-topic and not abusive.
For more information, please see our Comments FAQ