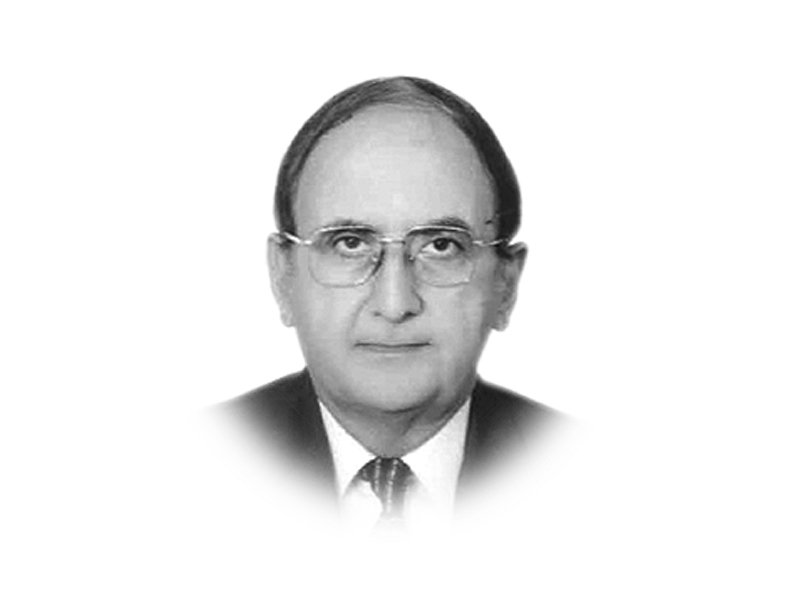 ---
The recently-concluded foreign minister-level interaction between Pakistan and the United States showed that there are wide gaps in the foreign policy dispositions of the two countries pertaining mainly to Afghanistan, countering terrorism in the region and a framework for bilateral cooperation. The only redeeming feature of this dialogue is that despite their differences, Pakistan and the US agree to continue talking on bilateral and regional affairs because both need each other for different reasons.

The complex relationship with the US creates a challenging foreign policy task for Pakistan. It is a two-fold task of presenting Pakistan's perspectives in a manner that the international community views it as credible, as well as putting its act together in the foreign policy and security domains.

Pakistan's foreign policy bosses need prudence rather than emotionalism and dramatic exposition. While responding to the speech of Indian foreign minister in the UN General Assembly, Pakistan's chief diplomat at the UN showed the picture of an injured Palestinian woman, describing her as a Kashmiri woman that was a victim of the wrath of the Indian military. The speech made by Pakistan's foreign minister at the Asia Society, New York, showed that his mindset was shaped more by the polarised domestic politics rather than the imperatives of global and regional politics. He argued that Nawaz Sharif ran into political problems mainly for his advocacy for improving Pakistan's relations with India. These two events provided India with an opportunity to engage in propaganda against Pakistan's Kashmir policy and counter-terrorism approach.

Pakistan's foreign policy is too narrowly focused on the US and other Western countries. Therefore, whenever serious strains emerge in Pakistan-US relations, there is a sense of crisis in Islamabad. They talk a lot about freeing Pakistan of its dependence on the US and the West. However, only a few decisive and persistent efforts are made to create diplomatic space for cultivating active relations with other important global players and regional states. Pakistan's foreign policy has been more aligned with the West than pursuing an autonomous and independent course of action at the global and regional levels.

Our relations with the US began to show the latest signs of fatigue after a decade or so of friendly relations in President Barack Obama's last year in office. The economic and social development assistance under the Kerry-Lugar-Berman Law that amounts to over $1 billion a year came to an end. The Obama administration either reduced the amount of the Coalition Support Fund to Pakistan or some assistance was made conditional to performance. Military sales and grants began to be reduced.

The current US President, Donald Trump, was quite categorical in his criticism of Pakistan when he announced a new Afghan policy on August 21, 2017. He accused Pakistan of harbouring the terrorists that killed Americans in Afghanistan and that the US had given "billions and billions" of dollars to Pakistan but the latter provided a haven to terrorists. The public denunciation of Pakistan brought this relationship to a new low point. Since October 2001, it may be pointed out, US assistance to Pakistan amounted to a little over $33 billion in all categories. Almost one-third of it was the reimbursement of what Pakistan had spent for providing services and support work to the US forces in Afghanistan.

The meeting between Pakistan's Prime Minister and the US vice-president on the sidelines of the UN General Assembly meeting in September 2017 resulted in a decision to hold talks on the overall relationship between the two countries. However, there was no bridging of the differences between the two countries on how to address terrorism-related issues in the region.

Only four countries made a public statement of support for Pakistan after President Trump's public denunciation of Pakistan. These were China, Russia, Iran and Turkey. China surprised many countries because its comments on President Trump's statement were issued even before Pakistan's Foreign Office gave its response.

Pakistan is now pursuing a two-track policy of reactivating the relationship with the US, and seeking new avenues of cooperation with other countries. When it comes to exploring new avenues of diplomacy and economic relations, Pakistan's foreign policy bosses are strong in issuing statements than taking concrete and result-oriented actions. The only exception is China with whom Pakistan's relations continue to expand in all domains of mutual interest. The main initiative is coming from China.

Pakistan must make use of the new diplomatic opportunities that are knocking at its door. Russia has been expressing strong interest in upgrading its relations with Pakistan for the last couple of years. The Pakistani government has also responded positively. However, trade and economic relations have not improved much from what these were four years ago. Some strides have been made in security matters. The special forces of Russia and Pakistan had two military exercises for sharing experience in countering terrorism in the last one year. Russia has supplied MI-35 helicopters and support material to Pakistan about two months ago. This is a good opening for Pakistan but as long trade and economic relations do not improve the Pakistan-Russia relations will move on a slow pace.

Iran is another important opening. However, this continues to be a problematic relationship and mutual distrust adversely affects this relationship. The Iranian offer of supply of gas and electricity to Pakistan is not expected to materialise soon. Pakistan is more interested in obtaining these two types energy from Central Asia and the Gulf region.

Pakistan needs to pay attention to expanding its economic relations and trade with the states of Africa and the Middle East, and it should make full use of the trading concession that the European Union has given to Pakistan. Above all, a high priority should be assigned to eliminating the sources of extremism and terrorism in Pakistan.

Pakistan's civilian and military leadership must appear to be working together with mutual trust in all respects for coping with foreign policy challenges and take courageous initiatives to create a favourable diplomatic space.

Published in The Express Tribune, October 8th, 2017.

Like Opinion & Editorial on Facebook, follow @ETOpEd on Twitter to receive all updates on all our daily pieces.