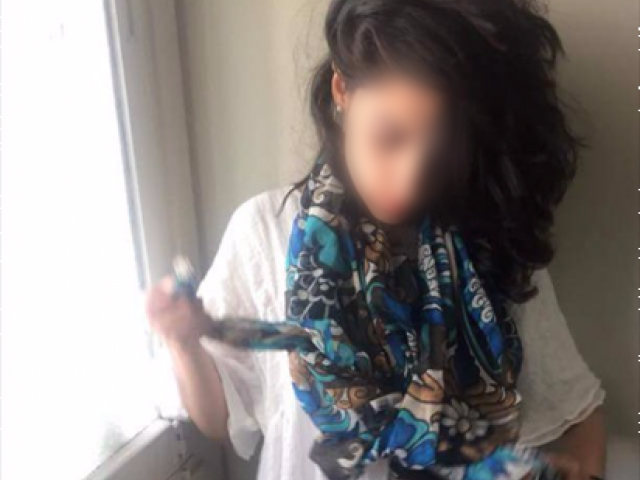 ---
Controversy and criticism against the Institute of Business Management (IoBM), Karachi made rounds on social media on Thursday when a visiting faculty member of the college shared her experience of getting schooled by a security in-charge over her 'improper attire'.

"Today, I was rudely stopped at the [IoBM] gate by a weird man who said he was the security head, and told that I wasn't 'following the dress code'," the female faculty wrote. "Ladies, please help me understand, how I am a security threat?".

The teacher's post on Facebook received quite a reaction as many others also shared their experiences on how they were often 'humiliated' by the security officials at the college.






Last year a student movement was launched in the college when female students made a group on social media to amass support against 'moral policing' of security guards and the college management.

Unperturbed, IoBM immediately called a disciplinary committee against the admins of the mentioned group and asked the students' parents to guarantee that their daughters won't wear un-Islamic, inappropriate dresses in the college. "They told our parents that if we keep on wearing inapt clothes, the Taliban might attack our college," a student shared on the condition of anonymity.

Retweeting the teacher's experience on Twitter, journalist Rahma M Mian also recalled that she was once asked by a former president of the institute if she was a Muslim because of her dress.

"As an 18-year-old, I went to my CBM entrance interview, dressed what I thought was appropriate in gray pants and a black button down shirt. The president of the institute asks me right off the bat if I was Muslim," she wrote.

"When I said yes, he said: 'this is no way for Muslims to dress. Have respect for the month of Ramazan'. (it was Ramazan)," she added.


As an 18 year old I went to my CBM entrance interview dressed what I thought was appropriate in gray pants and a black button down shirt

— Rahma M Mian (@RahmaMian) October 5, 2017
The President of the institute, former bureaucrat Shahjahan Karim asks me right off the bat if I was Muslim.

— Rahma M Mian (@RahmaMian) October 5, 2017
I remember sitting there doing the math in my head on whether educating this man was worth it, and decided against it.

— Rahma M Mian (@RahmaMian) October 5, 2017


"During the course of my teaching stint at IoBM, many female students would come and complain about having been stopped at the university gate for wearing 'inappropriate' clothing," journalist  Zebunnisa Burki, who also taught as a visiting faculty, said.

She shared how students tried to form a union to denounce the policy and repeal it but were suppressed by the management.

"After consistent complaints of such incidents, some students even launched a social media campaign to demand there be a let up in the university's 'dress code'; needless to say, the university management did not take kindly to the campaign and the students were forced to disband it. I believe our private universities hold the threat of delayed degrees (or no degree at all) to keep students in check even when the students' demands are legitimate," she said.

When contacted, the university's Public Relations Officer Pervez Jamil said he was not the right person to make a comment on the issue. "You should contact the security in-charge who allegedly stopped the woman, as I am not the relevant official to comment on this issue," he said.

However, when the security chief of IoBM Sartaj Hussain was asked to comment on the matter, he said: "Come in front of me, only then will I give you my statement."
COMMENTS (37)
Comments are moderated and generally will be posted if they are on-topic and not abusive.
For more information, please see our Comments FAQ