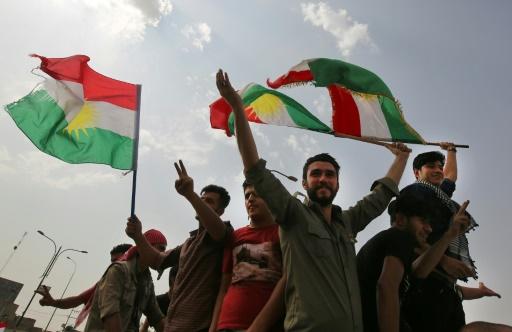 ---
TEHRAN, IRAN: Iran has embargoed exports and imports of fuel products to and from Iraqi Kurdistan in response to the region's controversial independence referendum, Iranian media reported on Saturday.

All transport companies and drivers are ordered to stop carrying fuel products between Iran and Iraqi Kurdistan "until further notice" or face "consequences", the state broadcaster's website reported citing a transport ministry directive.

Iraqi Kurds overwhelmingly voted for independence in Monday's non-binding referendum, which has sent regional tensions soaring.

We will drop nuclear deal if US withdraws, Iran's FM warns 

Iran strongly opposes independence for the Iraqi Kurds, fearing it will provoke separatists among its own Kurdish population.

The transport ministry order, sent to various organisations and transportation associations, is dated Wednesday, according to a copy published by Tasnim news agency.

"Based on the recent regional developments and the order of the department of border and counter-strike affairs of the Interior Ministry, international transport companies and drivers should avoid loading and carrying fuel products to and/or from the Kurdistan region of Iraq until further notice," the directive said.

Gas oil is one of Iran's main exports to the autonomous Kurdistan region, which imported 110 million litres of it from Iran last year, state broadcaster IRIB said quoting figures from the National Oil Company.

Iran is one of the main exporters of fuel products to Kurdistan, IRIB said.

Iraq forces launch attack on IS-held town of Hawija

Total annual trade between the two stood at $5 billion, according to the broadcaster.

Tehran does not recognise the independence vote and has been increasing pressure on the Kurdistan region after the referendum.

It has since suspended all flights to and from Iraqi Kurdistan and warned that all border agreements will be nullified, although border crossings are still open.


COMMENTS
Comments are moderated and generally will be posted if they are on-topic and not abusive.
For more information, please see our Comments FAQ