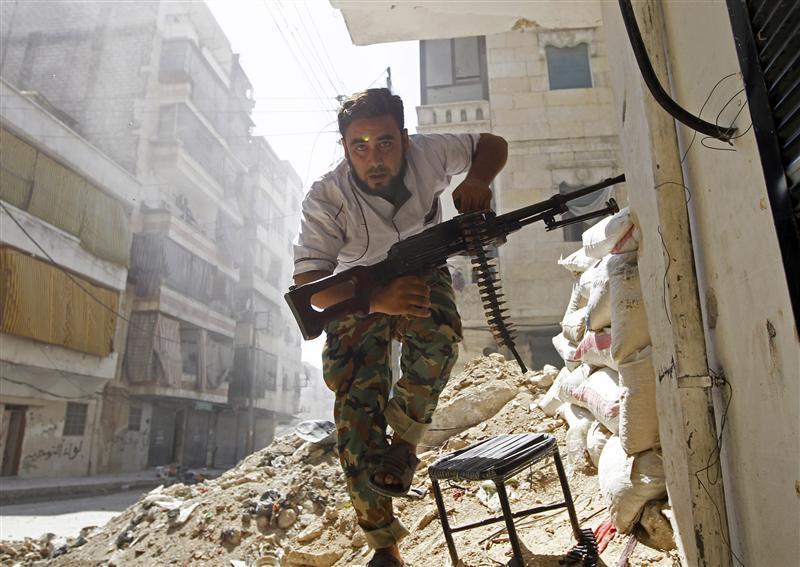 ---
BEIRUT: The Islamic State group has killed at least 73 Syrian government troops and allied fighters in surprise attacks on their positions in a desert region, a monitor said on Friday.

The deaths came in Thursday attacks launched as the militant group faces a Russian-backed regime offensive against some of its last bastions.

The extremist group claimed the attacks against several positions south of the town of Sukhna in central Homs province, saying its fighters had killed dozens of regime troops.

The attacks come a day after IS released what it said was an audio recording of its leader Abu Bakr al-Baghdadi, the first in a year, in which he urged resistance.

Erdogan, Putin agree joint push to end Syria war

Syrian troops pushed through the vast desert that separates the main cities of the west from the Euphrates Valley this summer and broke an IS siege of nearly three years on government enclaves in the eastern city of Deir Ezzor earlier this month.

Thursday's attacks targeted government forces around Deir Ezzor and on their supply lines through the Sukhna area from the west, the Observatory said.

Opposition says 150 civilians killed in Russian, Syrian raids on Idlib

"The first attacks were carried out against checkpoints manned by loyalist troops in Al-Shula," a village near Deir Ezzor, the Britain-based monitoring group said.

"IS then carried out a series of attacks against checkpoints along the length of the motorway from Al-Shula to south of Sukhna."

Syrian state media made no mention of the army's losses, but said its troops "confronted an attack by the terrorist Daesh group on the highway between Deir Ezzor and Palmyra, deep in the Badia desert."
State news agency SANA said the army had "inflicted heavy losses on the ranks of the terrorists", adding that units were "currently working to clear remaining Daesh terrorists from the area and secure the highway for traffic".

IS leader Baghdadi urges militants to keep fighting in new audio message

The Observatory said at least 45 IS fighters had been killed in the fighting.

The attacks by the militants came as they face multiple offensives against the last bastions of their self-proclaimed caliphate.

In addition to the Russian-backed government offensive, a US-backed alliance of Kurdish and Arab fighters is battling the group, which is also under attack in neighbouring Iraq.
COMMENTS
Comments are moderated and generally will be posted if they are on-topic and not abusive.
For more information, please see our Comments FAQ